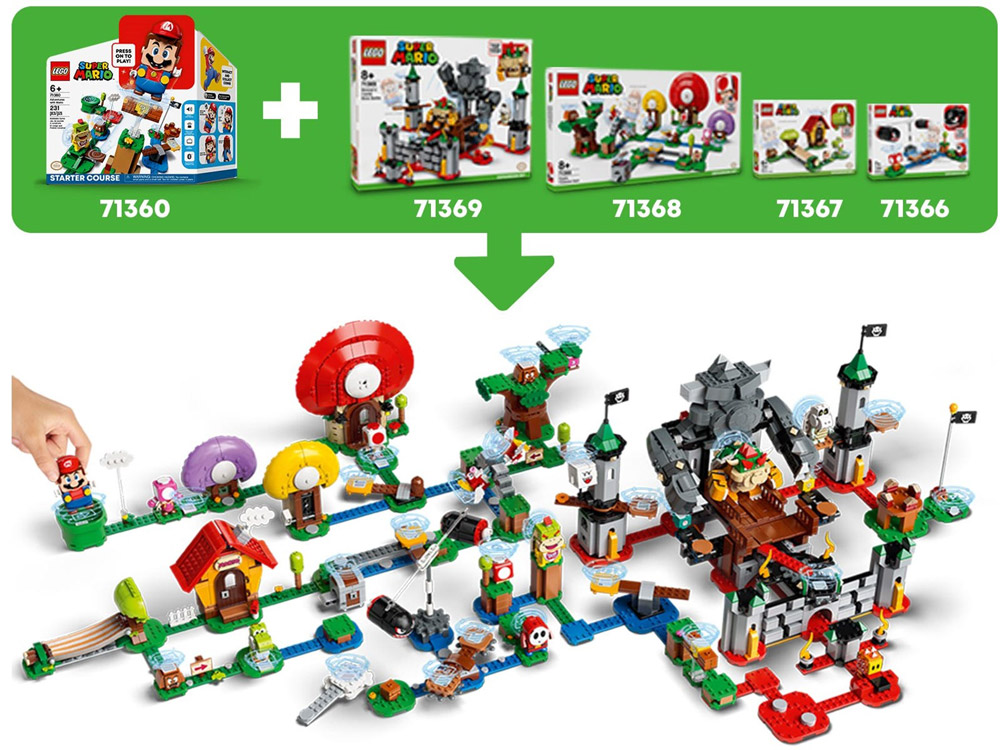 Lego has released all the information about their new Super Mario Theme
. There will be 16 sets and 10 collectable Character Packs. This is a lot of sets, and both Lego and Nintendo seem to be going all out. There are some early impressions and videos below for more info. The new theme will be released on August 1st, and you can preorder all of the sets now
.
All 16 sets have been designed to be connected with each other. The result is that you get to create your own custom Mario level. A sort of real life Super Mario Maker. There are friendly good guys, evil boss battles, and all sorts of play features represented. On top of all that Mario can even collect a bunch of power-ups. Collecting all the sets will certainly be a challenge (you will need about $600), but the end result is impressive.
Fans of Nintendo and Mario might not want to jump all in with the bluetooth enabled Mario sets. In which case, a collection of 10 collectable blind-bag sets are available. This mini theme looks great on its own. Each featuring one of the famous baddies from the Mario Universe. There is a Fuzzy, Bom-omb, Spiny, Blooper, Eep Cheep, Urchin, Bullet Bill, Buzzy Beetle, Peepa, and a Paragoomba. You can preorder these on Lego.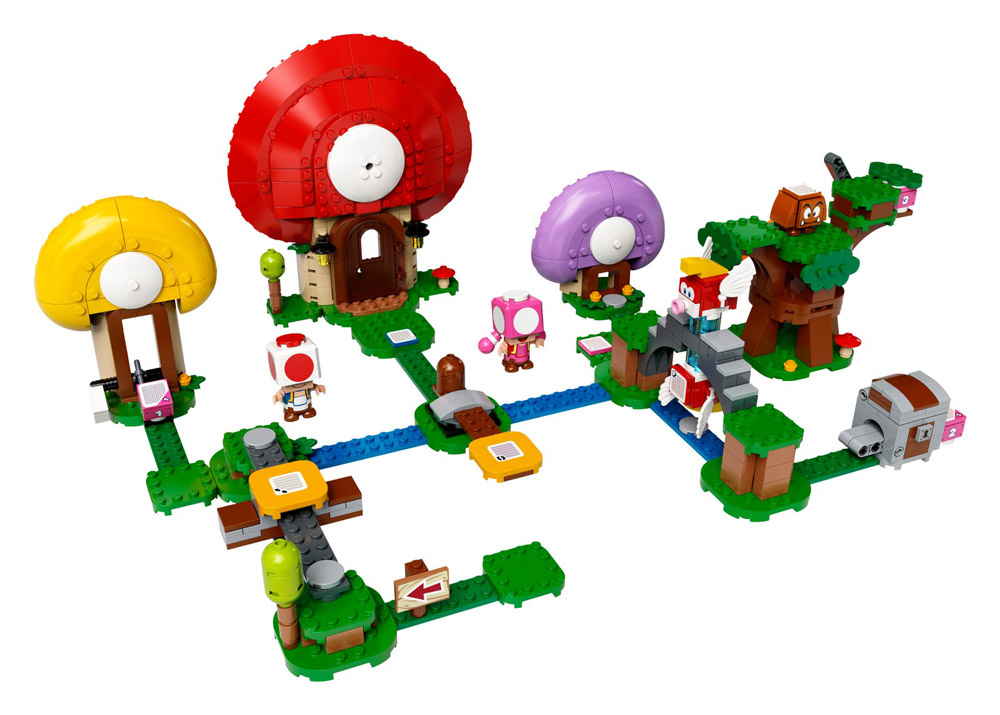 A few of the newly revealed sets include Toad's Treasure Hunt Expansion (71368). A neat little set that features Toad, Toadette, two Cheep Cheeps, and a Goomba. This village has a neat play feature in that there are three hidden blocks that Mario must discover and jump on in a certain order to win coins.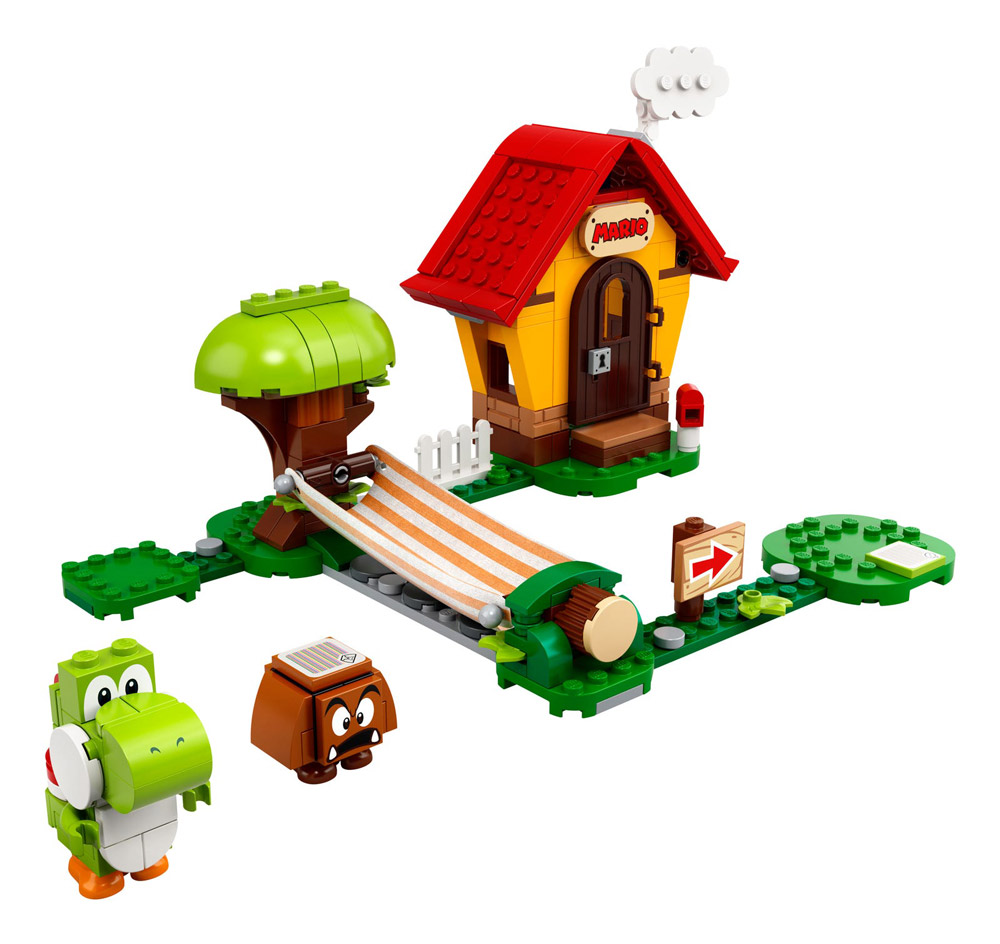 Another new set is Mario's House and Yoshi Expansion (71367). A cozy house that almost looks like it is straight out of Animal Crossing. A Super Star is hiding somewhere inside. The main feature is the hammock, in which Mario can lay down in and fall asleep. Plus, Yoshi and a Goomba are hanging around too.
Then there is the iconic Guarded Fortress Expansion (71362). The classic small castle at the end of every level. There is even a flag pole outside that Mario can slide down (and any other character with hands). A Koopa Troopa, Piranha Plant, and Bob-omb are blocking the way. A hidden Pow Block might just be the right tool to use here. No sign of a princess so she must be in another castle.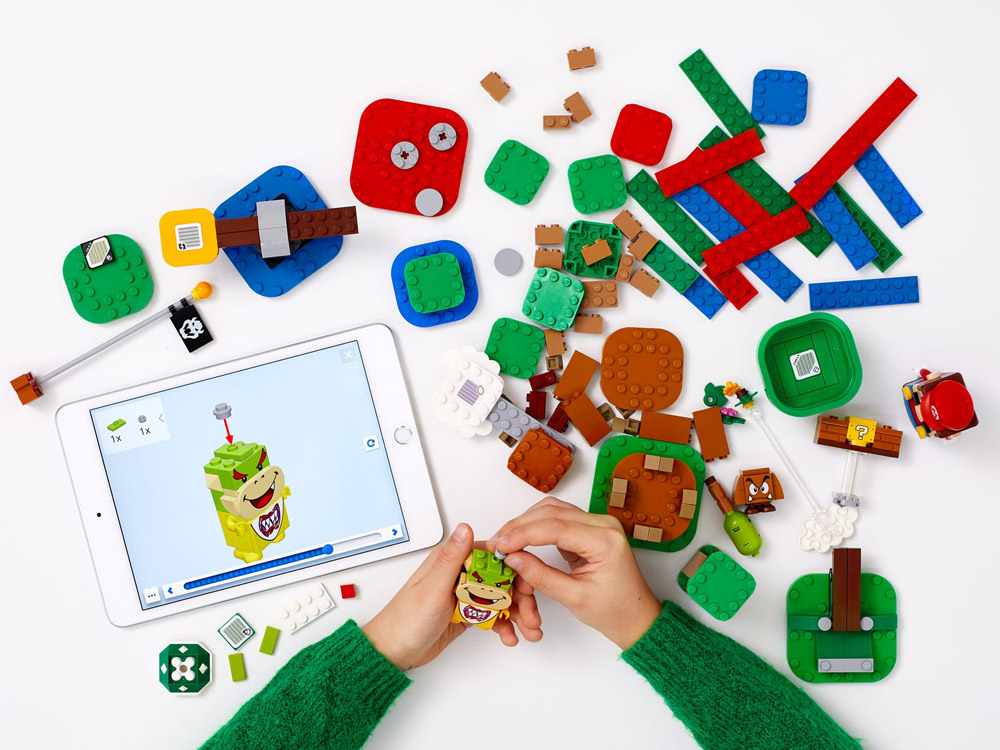 The whole theme includes:
Adventures with Mario Starter Course (71360) — $59.99
10 Different Character Packs (71361) — $4.99
Guarded Fortress Expansion (71362) — $49.99
Desert Pokey Expansion (71363) — $19.99
Whomp's Lava Trouble Expansion (71364) — $19.99
Piranha Plant Power Slide Expansion (71365) — $29.99
Boomer Bill Barrage Expansion (71366) — $29.99
Mario's House and Yoshi Expansion (71367) — $29.99
Toad's Treasure Hunt Expansion (71368) — $69.99
Bowser's Castle Boss Battle Expansion (71369) — $99.99
Fire Mario Power-Up (71370) — $9.99
Propeller Mario Power-Up (71371) — $9.99
Cat Mario Power-Up (71372) — $9.99
Builder Mario Power-Up (71373) — $9.99
Thwomp Drop Expansion (71376) — $39.99
King Boo and the Haunted Yard Expansion (71377) — $49.99
Super Mushroom Surprise Expansion (30385) — Freebie
Lego Super Mario First Impressions and Videos!
If you are looking for a lot more information, GoNintendo got two weeks of early access and has a lot of impressions. — https://www.gonintendo.com/stories/363164-gonintendo-feature-two-weeks-of-hands-on-time-with-lego-super-ma
You can see the official trailer and full reveal below, or over here: https://youtu.be/XTgtDuEUhdY
The Nintendo Minute has a full unboxing of the new sets which you can see below, or over here: https://youtu.be/nwecXC9AEU8