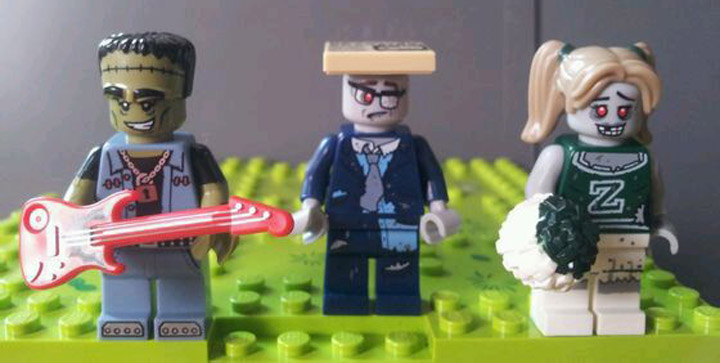 Lego is going strong with their Collectible Minifigures theme. The recent Series 13 has proven to be extremely hard to find, with most retailers sold out long ago. 2015 is going to be another weird year for this theme. The next release will be the Simpsons Series 2 (a bunch of early production images were leaked). After that the official Series 14 will be released in the late summer or early fall. Breaking with the normal formula this series will be completely themed for Halloween. There will be 16 various monster and horror themed Minifigs in this release, some of them will even feature some extremely cool new molds.
So far 11 of them have been leaked, with the other 5 still hidden away somewhere. There is the (80s?) Frankenstein, Zombie Office Worker, Zombie Cheerleader, the Tigeress (a female tiger), a Mad Scientist, a Werewolf named Kel, a Zombie Pirate Captain, a Plant Man, a Witch and her Black Cat, a Vampire (actually a Vampiress), and a Skeleton Costume Man.
The Tigeress might be one of the most popular of Minifigures, coming with one of those new Minifig tails, and a neat 1960ish hair piece with ears.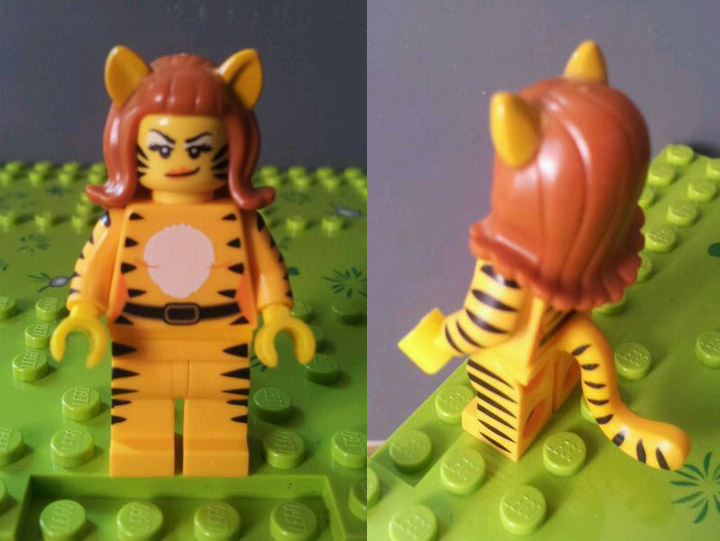 The other stand out is the crazy Mad Scientist. This is the first Minifigure to come with an elongated head. This is a super cool piece but most likely it is attached to the glasses/hair. Making it a little less interesting.
The Werewolf is looking pretty familiar (Monster Fighters) and the Undead Pirate has some awesome printing. Check out the skull and crossbones, this one is looking extra dead.
The Plant Guy is maybe the least interesting figure, and the Witch represents a pretty popular Halloween style.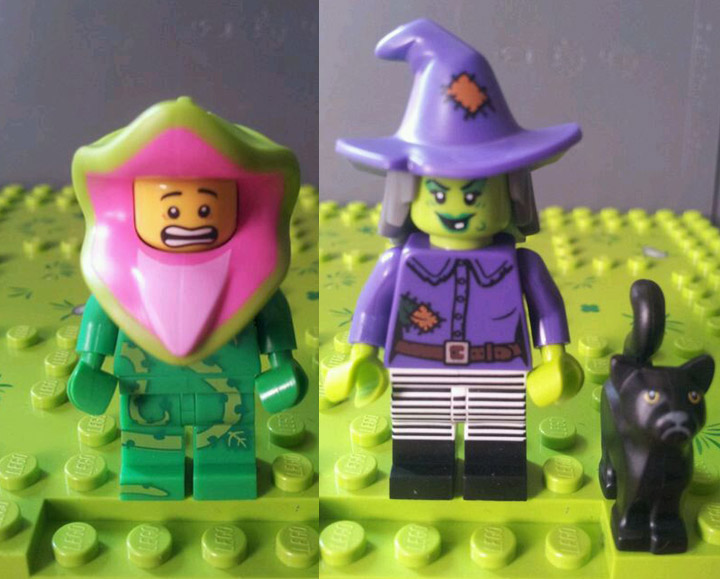 The Vampiress is looking deadly, and the plainish Skeleton Guy is pretty charming.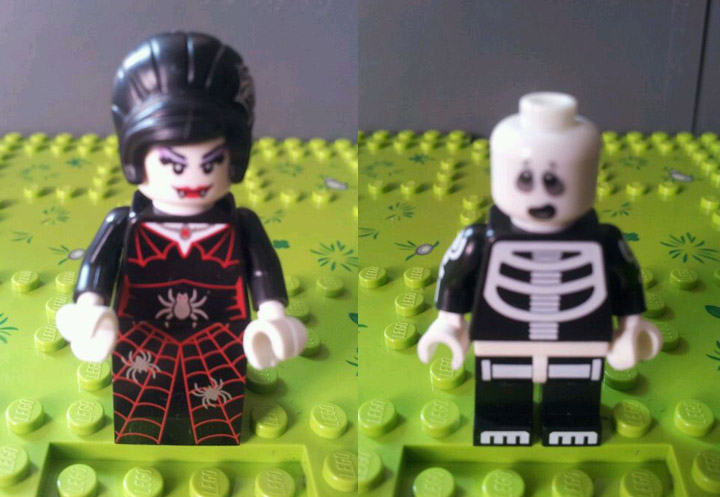 These leaked images of the Lego Collectible Minifigures Series 14 (71010) were posted over on Baidu, but have apparently been taken down. http://tieba.baidu.com/p/3544398851