Lego has been steadily releasing new Modular Buildings for the past few years. The recent, Palace Cinema (10232)
, and Town Hall (10224)
have proven extremely popular. The newest set is the Parisian Restaurant (10243) which should be hitting shelves in the near future. Huw, from Brickset, has recently posted an early photo review of this highly anticipated set. The Parisian Restaurant comes with the now standard 3 step instructions. Which, should take anywhere from 5-9 hours to complete.
There are a whole lot of new and rare pieces included this time around. The most recognizable is the new Lego Scooter. This little red Vespa influenced scooter is extremely cute, and fits in perfectly with the Parisian Restaurant. Also included are a whole lot bricks in the new Olive Green Lego color. Since the whole building is based on this rare color, the Parisian Restaurant is probably the best source for these parts.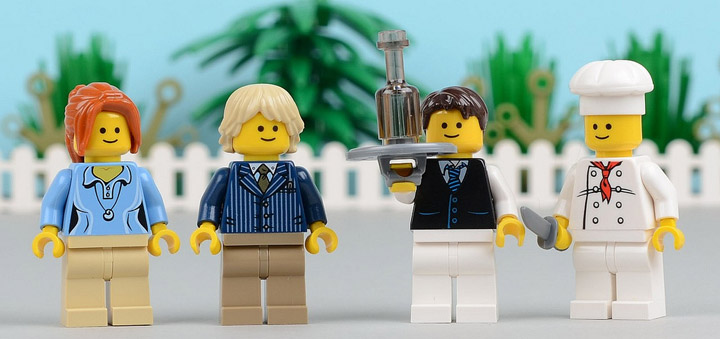 Featuring five Minifigures, a chef, waiter, two restaurant patrons, and the female scooter pilot. As usual, these included Minifigs all feature the classic smiling Lego head. I like to think of the blonde man as a Lego Owen Wilson.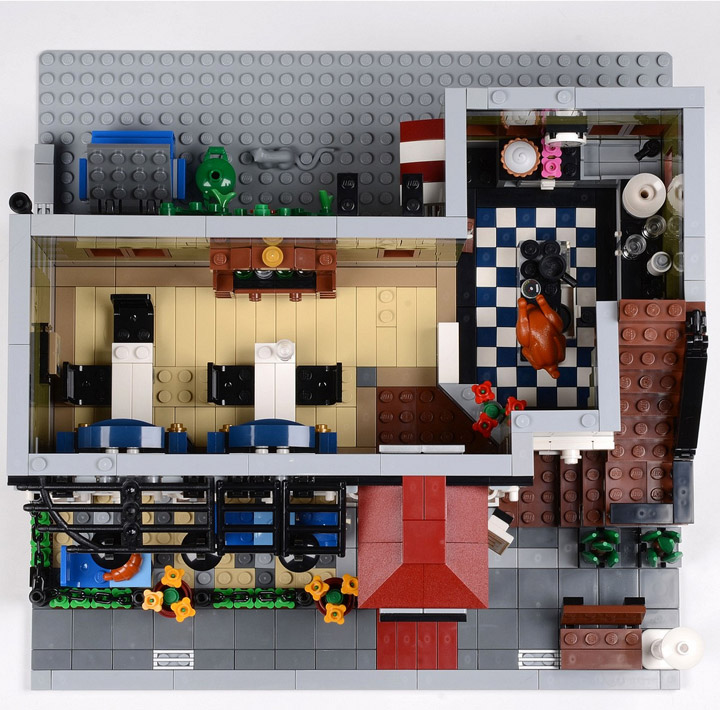 Huw notes that the increased detail means that the Restaurant takes longer to build. All three floors are furnished, with the bottom floor featuring an impressive amount of details. From the fully tiled flooring, to the full kitchen, everything here looks great.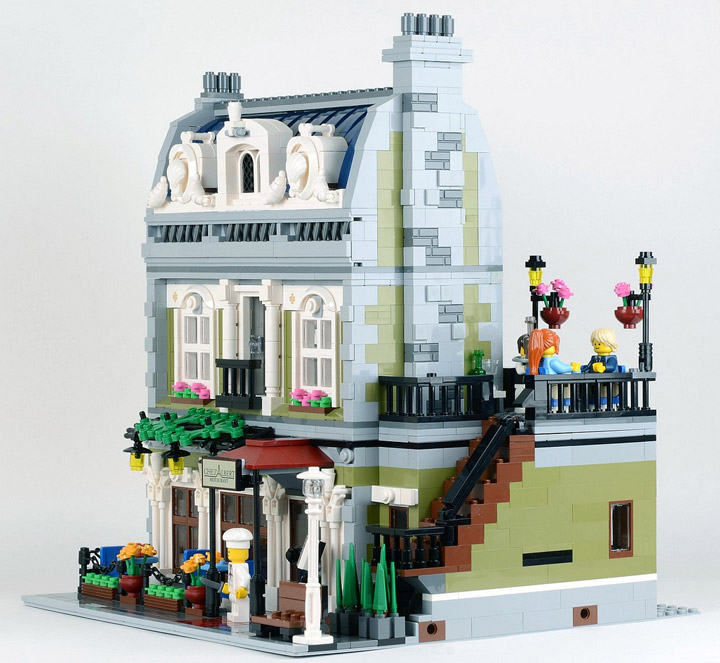 The Lego Parisian Restaurant is an excellent new entry in the Modular Building theme. The previous two seemed to be missing a certain spark for some fans, but this set has reignited their enthusiasum. The other good news is that there are no stickers this time around. Everything here is given the premium treatment from Lego.
"Modular buildings have come a long way since Cafe Corner, which was just an empty shell, haven't they…"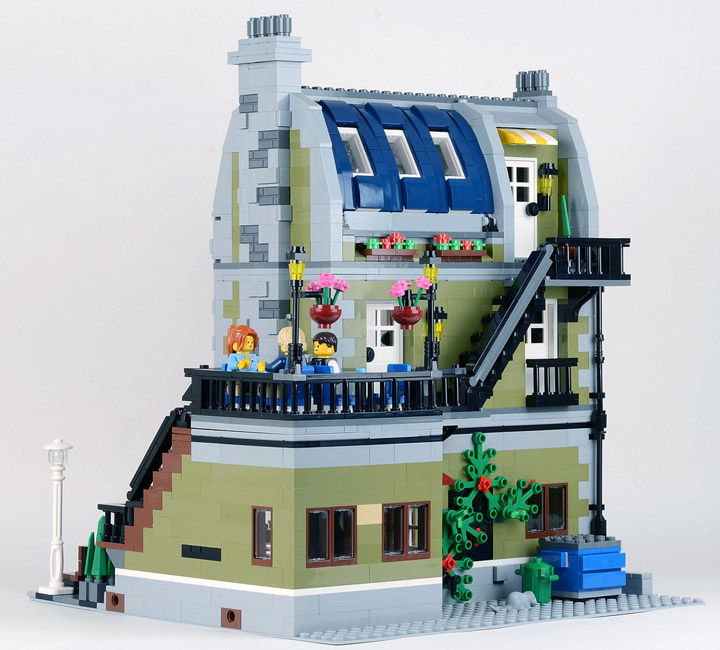 Make sure to go read Huw's full review, with many more photos and details over on Brickset:
Part 1: http://www.brickset.com/news/article/?ID=8134
Part 2: http://www.brickset.com/news/article/?ID=8147
More details (including video!) of the Parisian Restaurant can be found on LegoGenre here: http://everydaybricks.com/lego-creator-parisian-restaurant-10243-modular-building-revealed/