Wash Your Hands.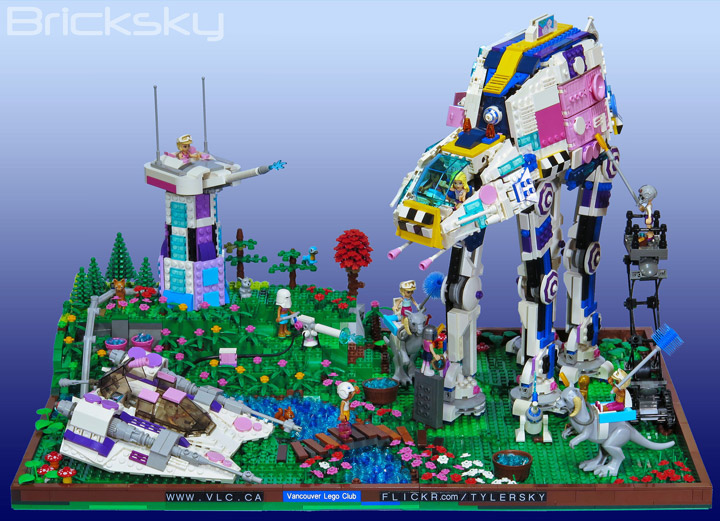 It was only a matter of time before we started to see Lego Friends and Lego Star Wars crossovers. Both of these contrasting themes go together much better then one would think. In fact most of the Lego Friends crossovers seem to go over well. Check out the Lovely Hotel, or the Paradisa Viper. The AT-AT Cleaning Station is the work of Tyler Sky. It is a huge display, and instantly grabs your attention. Everything you would expect is here, Tauntauns, a Snowspeeder, an AT-AT, Emma, Andrea, and even a defense turret. The only thing not present is snow.
"Meanwhile just outside the limits of Hothlake city, a repurposed AT-AT (now used as a pet taxi service) is getting a much needed weekly cleaning.
Keeping this mechanical marvel in top condition is no small feat, requiring the assistance of many helpers including a pair of drones, a couple of Tauntauns, and many friends. A repurposed turret installation helps to get water up to those hard to reach spots!
Emma and Andrea came along to help out after a long day of courier deliveries made with their new Land speeder. Landings are still a bit rough but she'll get the hang of it soon enough!" — Tyler Sky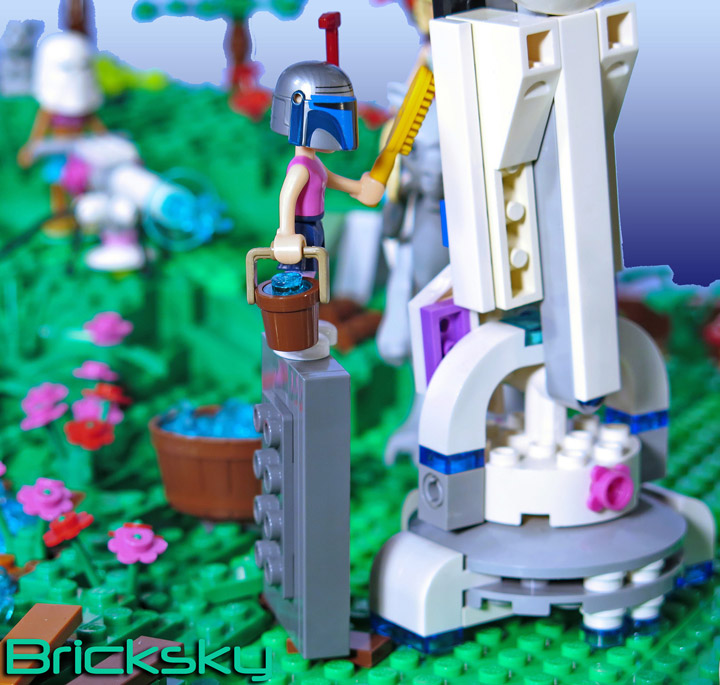 This AT-AT Cleaning Station recently made an appearance in a display window at the Vancouver Lego Store (November 2014). If you are quick enough, maybe you can see it too. Tyler Sky works on a lot of Lego Friends themed stuff, so keep an eye out for more featured displays.
This Lego Star Wars, and Lego Friends themed AT-AT Cleaning Station (by Tyler Sky) can be found on Flickr: https://www.flickr.com/photos/tylersky/15681677272/
And, a lot more Lego Friends displays, News, and MOCs can be found here: http://everydaybricks.com/category/friends-2/