Years ago Lego was putting out a few X-Men themed sets. But due to some (comic/film) licensing issues most X-Men toys were shelved. Since that time the occasional mutant would show up in other Marvel themed sets. Such as Deadpool or Scarlet Witch. So fans have been creating their own creations. This Lego MOC, called "Wolverine vs The Sentinels" is created by I Scream Clone.
I Scream Clone spent well over a year designing the Lego Sentinels. Finding the perfect balance (literally) so that they could stand up on their own while looking accurate. These giant robots even have some LEDs wired in their eyes and chest. Perfect for detecting mutants at night.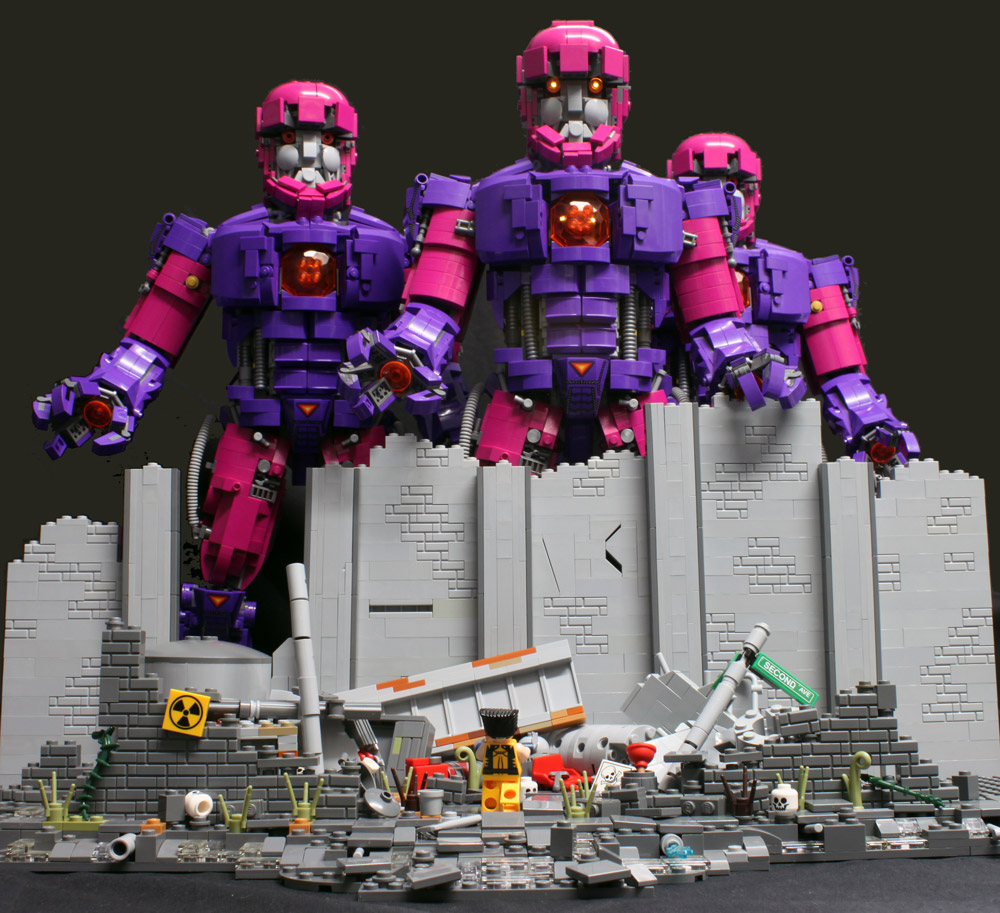 The whole scene looks like something ripped straight out of a comic book. The spotlight on Wolverine reminds me of Days of Future Past (issue 141). Wolverine is probably going to have a bad night. The Lego wall separating the characters looks great. Large and imposing, and yet ruined and crumbling. Inside the junk pile you can find skeleton bones, street signs, and other warning signs. All made out of Lego!
For more information and photos, you can check out the Lego MOC "Wolverine vs The Sentinels" over here: https://www.flickr.com/photos/iscreamclone/43620605420/