The recently announced Lego Star Wars: Ewok Village (10236) has been reviewed early. This massive new Lego set has an announced release date of September 2013. With 1,990 pieces and a price tag of $249.99 this is a massive Lego Ewok Village. The whole set comes with a total of 16 minifigures. Four complete brick built trees with a canopy village, make this one of the largest Lego sets out there. The Star Wars: Ewok Village is bound to become a legend.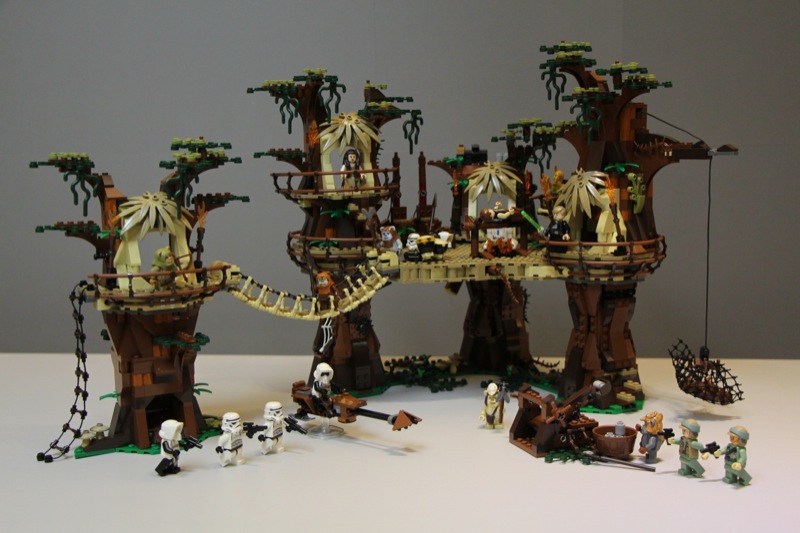 The new Lego Ewok Village offers a lot of earth tone bricks. Including reddish brown, dark brown, tan, dark tan, dark orange, medium dark flesh, dark green, sand green, green, etc. Based on this selection this set may become the best place to source pieces for landscape / castle / and forest MOCs. All of these bricks come together for an extremely sturdy playset, with many hidden features. Also note, that this set includes the new 3×3 plate that has long been requested for release.
Jared Chan, from Legend Bricks, received an early Ewok Village from the Lego Group. He then promptly reviewed it in extreme detail. Jared concludes that the set is highly detailed, and offers a whole lot of fun. And, although it is not the most advanced build, it does not disappoint.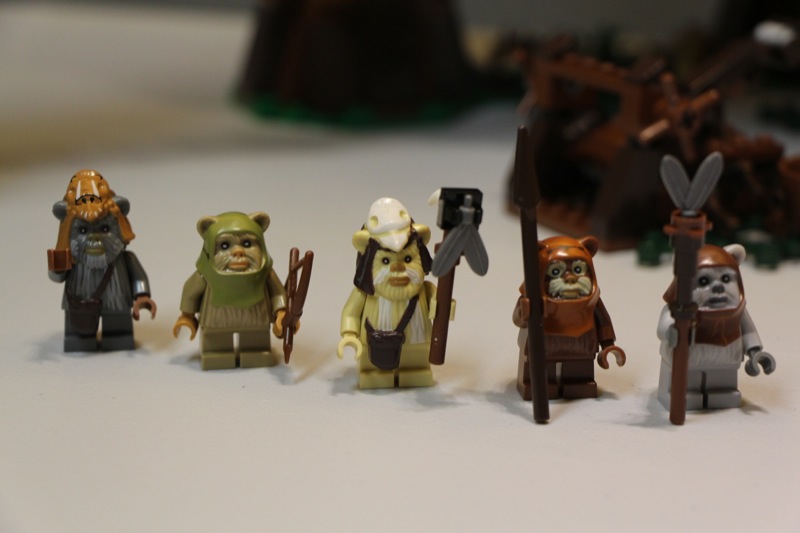 Make sure to read the full Lego Star Wars: Ewok Village (10236) review at Legend Bricks: http://forum.legendbricks.com/forum.php?mod=viewthread&tid=17987&page=1&extra#pid18755
Previously on LegoGenre: Lego Star Wars: Ewok Village (10236) Preview, with designer video! http://everydaybricks.com/lego-star-wars-ewok-village-10236/