This week Twitter was lighting up with messages and rumors about an upcoming Star Wars: Ewok Village set. It didn't take long for Lego to confirm these rumors. With 1,990 pieces and a price tag of $249.99 this is a massive Ewok Village. The whole set comes with 16 minifigures. 7 of which are exclusive designs and only available in this village. The new set will be available for purchase from Lego Shop@Home in September.
http://www.youtube.com/watch?v=aXE5KYeHGDc
The Ewok Village is built up around 4 trees and suspended in the canopy. There is so much brown and green that anyone making landscapes should be interested. Most Lego Star Wars sets are really cool starships and speeders, and it is rare to get a diorama or landscape based build. The set has been designed to replicate all of your favorite scenes from Star Wars: Return of the Jedi
. From the capture of Luke, Han, Chewbacca and Leia to the false worship of C3PO. Lego has even included details to help replicate the celebration after the Death Star is destroyed, for instance a set of drums made of recycled Stormtrooper helmets.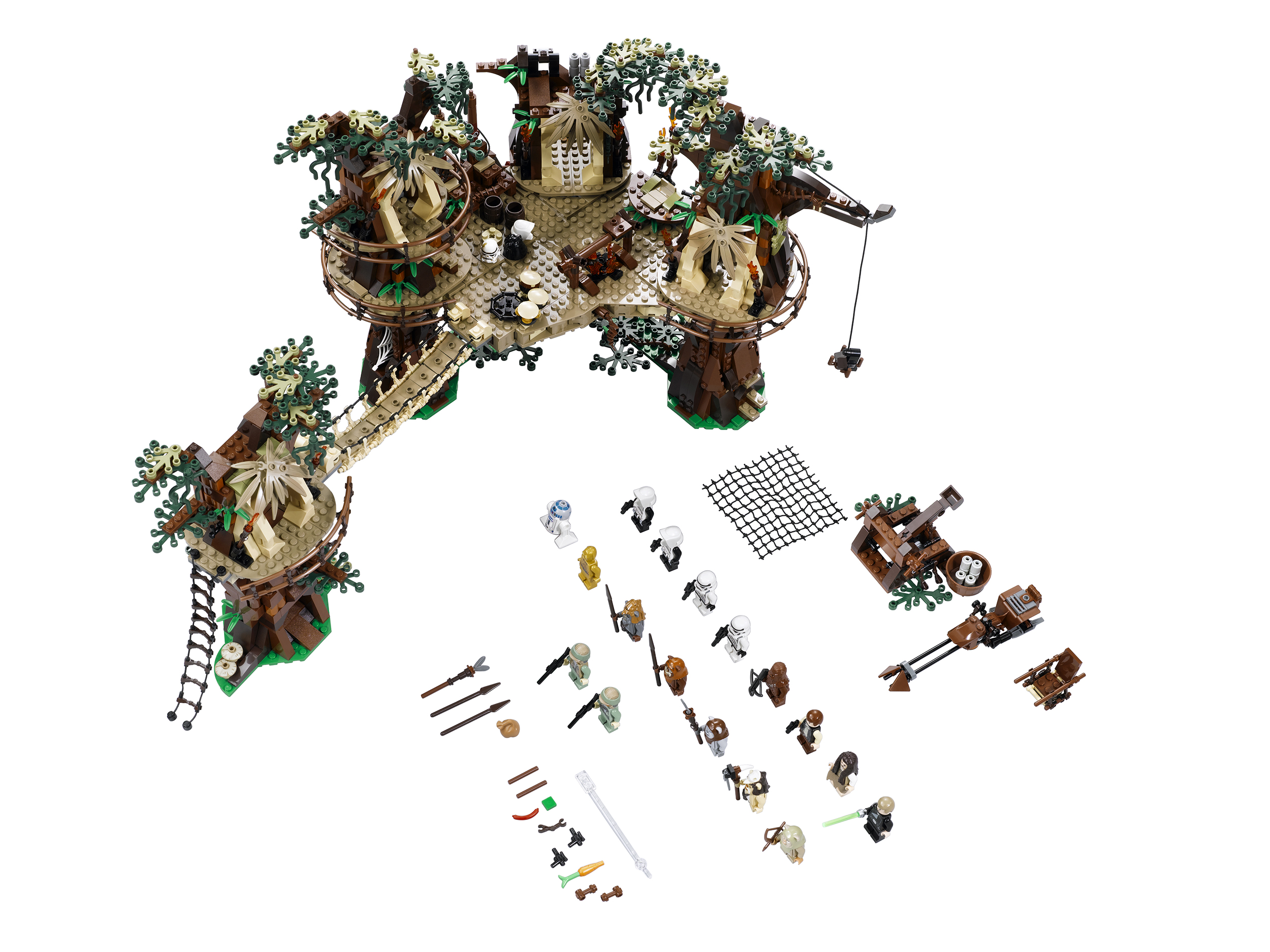 Hopefully more of these massive set pieces are coming in the future.