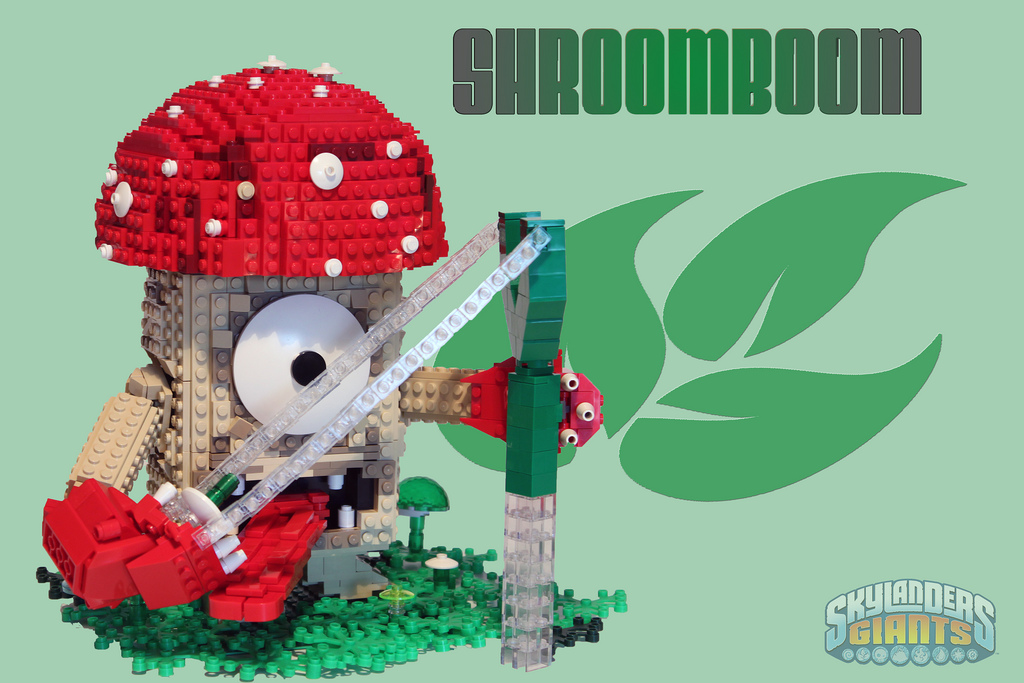 I Scream Clone and Taz-Maniac have created a pair of Skylanders Lego MOCs. Skylanders
is a genre busting series of Action Figures that you can collect and play inside a digital world.  First showing up a few years ago, the concept and execution of the Skylanders system completely surprised everyone. The pure popularity of the game/figure system means Activision is printing gold. Here, in Lego, are two of the Skylanders: Giants characters, Shroomboom and Trigger Happy. They use many of the more advanced building techniques which in this case makes them a bit more fragile. These two little creatures sure look cute, but I'm sure they can hold their own.
Sadly these will not work with your Portal of Power. Maybe someday.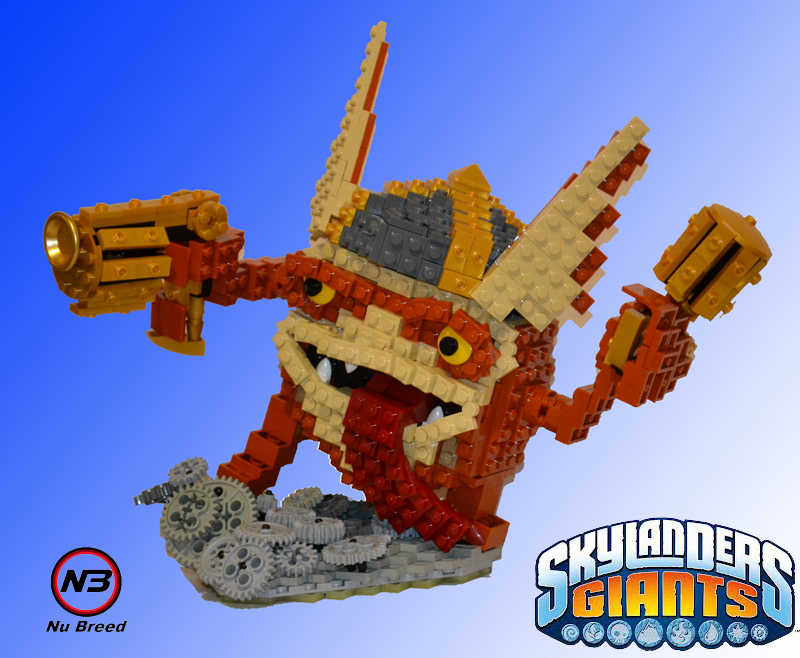 Check these out on Flickr: He Shoots, He Spores!: http://www.flickr.com/photos/28773832@N08/9004066048/
and Trigger Happy: http://www.flickr.com/photos/59776663@N03/8934483112/