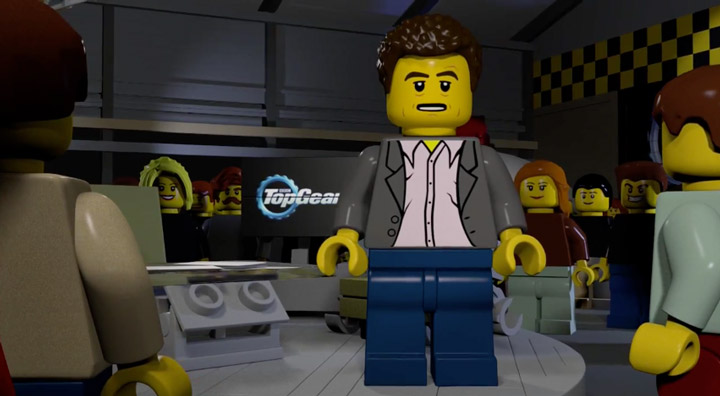 It is no surprise to see Lego and Top Gear working together. One of the hosts of Top Gear, James May, built a  full house out of Lego in Surrey. Although it didn't work out as hoped, millions of Lego bricks were donated to charity after the house was destroyed. Now there is a full trailer for the new season of Top Gear, season 22, animated in 3D Lego. Seeing various cars rendered in Lego, including a 3 wheeler is fun. It works so well that it is a shame that season 22 is not entirely done in Lego.
"The chaps have been turned into LEGO for a new trailer. Stop what you're doing and watch.
Jeremy is fast asleep, Richard has been cut in half, James has only gone and lost his hair, and The Stig's body is missing. Suffice to say, then, just another normal day in the world of Top Gear.
In this behind-the-scenes clip, we can reveal exactly what goes on just before the boys appear on your televisual screens to present your favouritest motoring programme in the world. In a parallel LEGO Universe, that is. Yes, the chaps behind the world-renowned sticky bricks have helped us whip up an exclusive LEGO video."