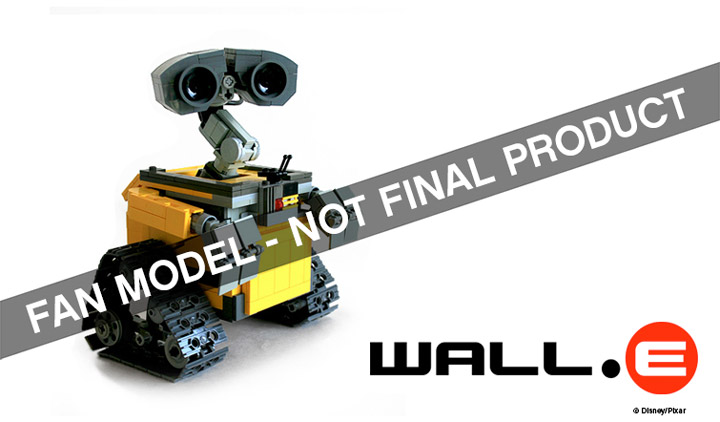 The Lego Ideas Second 2014 Review has been released. Two new sets have been announced for the next releases. Wall-E made the cut, and from the last Lego Ideas Review, Doctor Who has been approved. Wall-E was originally designed and submitted by Angus MacLane, who actually worked on the original film as an animator and director. It sounds like this model was designed during production. Then years later submitted for review on Lego Ideas. We can now bombard Lego with EVE.
Doctor Who and Companions has also passed the review system. This might just be the most demanded Lego theme in the recent past. Originally created by AndrewClark2, his proposal had a whole lot of competition. The details on which Doctor Who and what companions was not revealed, but we can assume that the TARDIS will be there. Whenever this set is released it will probably be extremely hard to find.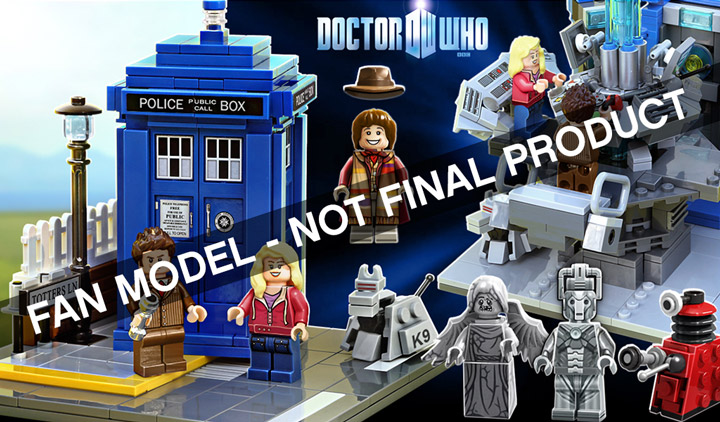 Lego passed up a lot of interesting proposals. The Hubble Space Telescope seemed to be a favor for this review, but it didn't pass. Science and space stuff has had great success in the past. The other proposals, the Invisible Hand, X-Men X Mansion, Lego Lightsabers, UCS AT-AT, Wayne Manor, and the Ghostbuster Headquarters were also passed on. These were all huge sets, and Lego seem to be most comfortable in the $30-50 range.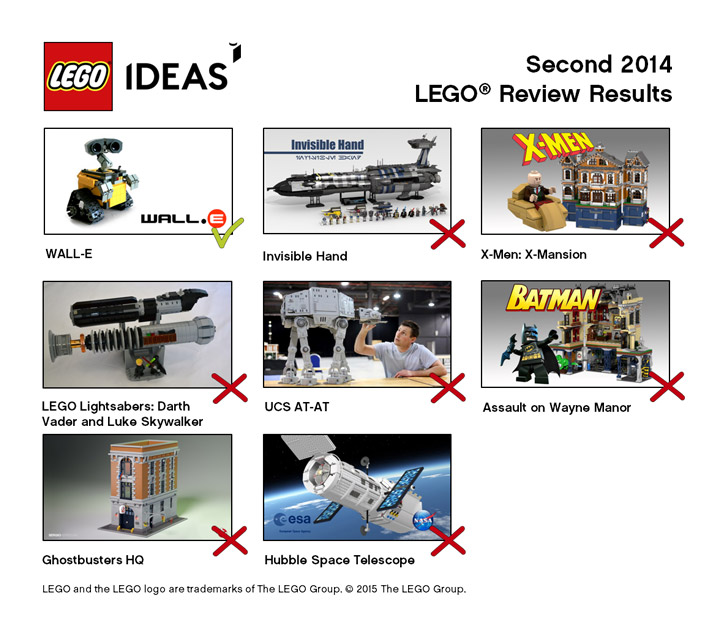 The next review will be coming in late spring. Look out for the results on Avenger Helicarrier, Labyrinth Marble Maze, F7A Hornet, The Goonies, The Natural History Museum, The Lord of the Rings Minas Tirith, Jurassic Park, Piano, and the Flying Dutchman. We can all guess at the status of the Helicarrier…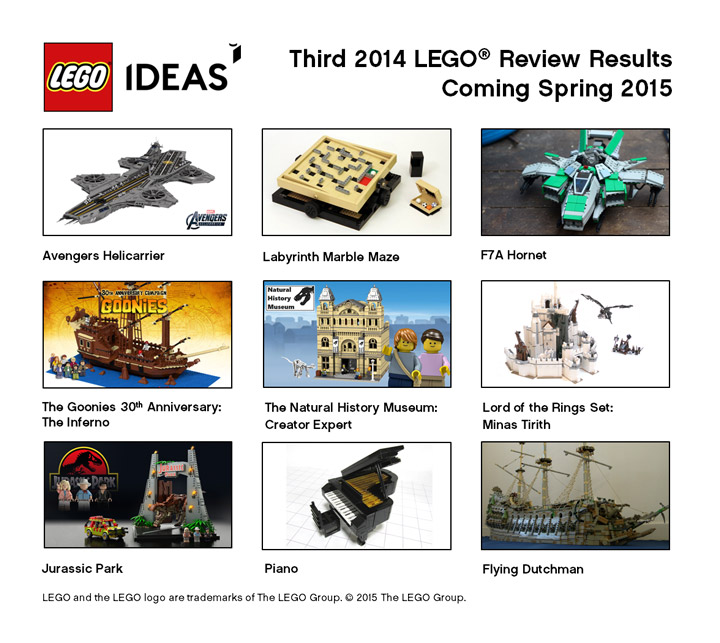 Check out the full review below, which has some fun Lego behind the scenes stuff worked into it: