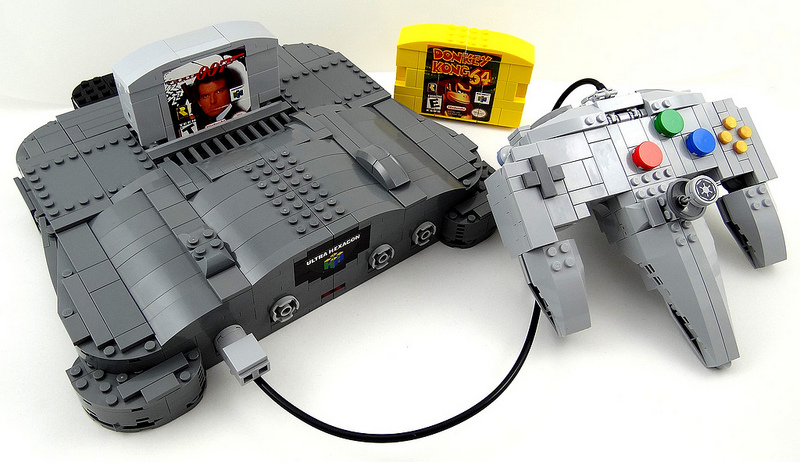 This Lego Nintendo 64 with Controller, and Donkey Kong 64 and Golden Eye 007 (James Bond) video games sums up a whole lot of childhoods in one image. Baron Julius von Brunk created this great tribute to the last great cartridge system. With some amazing attention to detail. The controller ports on the front of the Nintendo 64 are perfect. There is even a red LED bit on the front, perfect for knowing when you have hit the power or reset buttons (also present!). Not only that, this MOC has that wonky AC adapter, a save cartridge in the controller, and more. It all comes together in a pretty realistic version of a Nintendo 64. Kinda makes you want to boot up an old system and play some multiplayer Golden Eye 007.
But, thats not all. This Nintendo 64 and accessories Lego creation has a secret. It can transform into a variety of robots. For instance the iconic Nintendo 64 controller can turn into a robotic scorpian.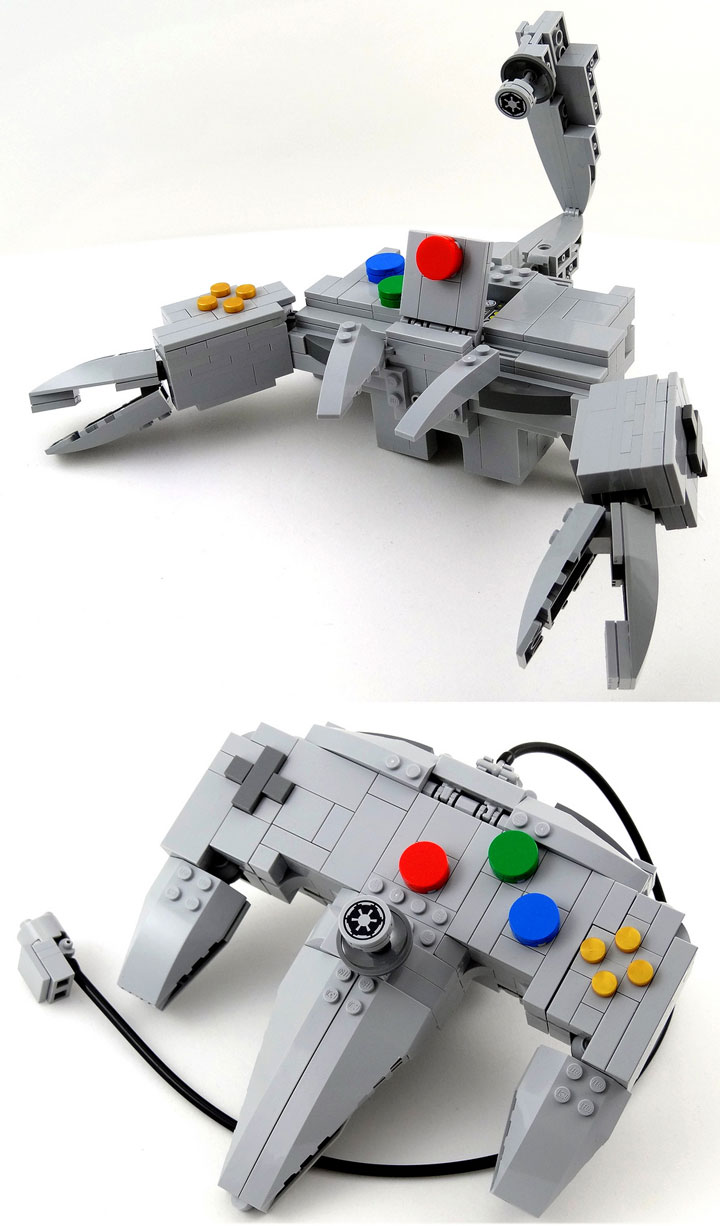 While the Nintendo 64 itself can transform into a deadly robot. With shoulder cannon and magazine (conveniently made from the save pack).
Best of all is the Lego Donkey Kong 64 game. It can transform into a robotic gorilla. Ready to throw barrels and pound the ground. Or maybe just eat a banana.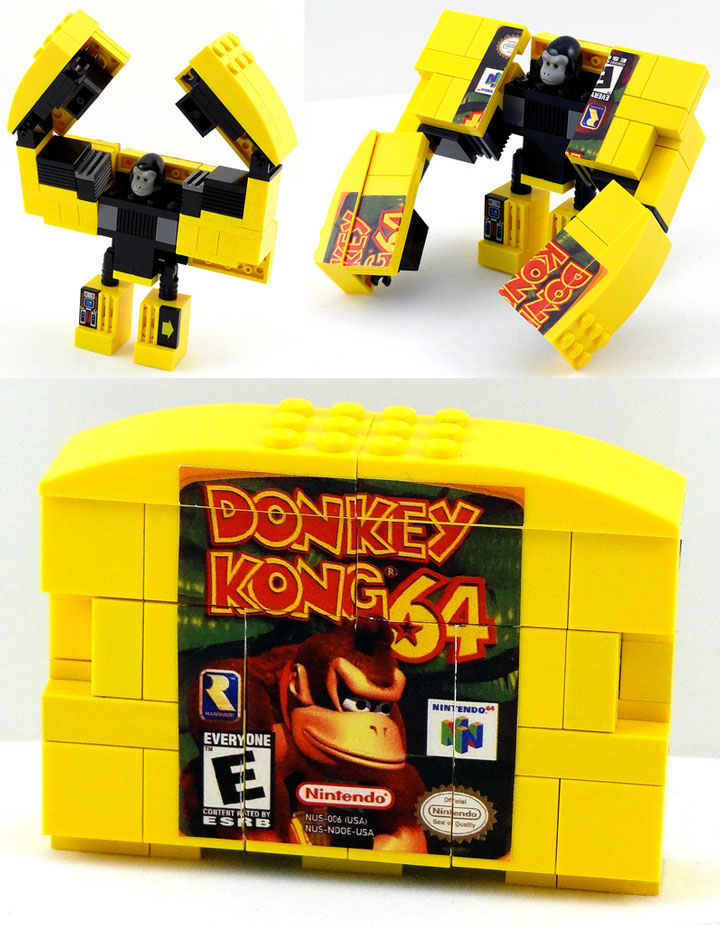 Check out the whole project on Baron Julius von Brunk's Flickr page:
http://www.flickr.com/photos/baronvonbrunk/9470917204/