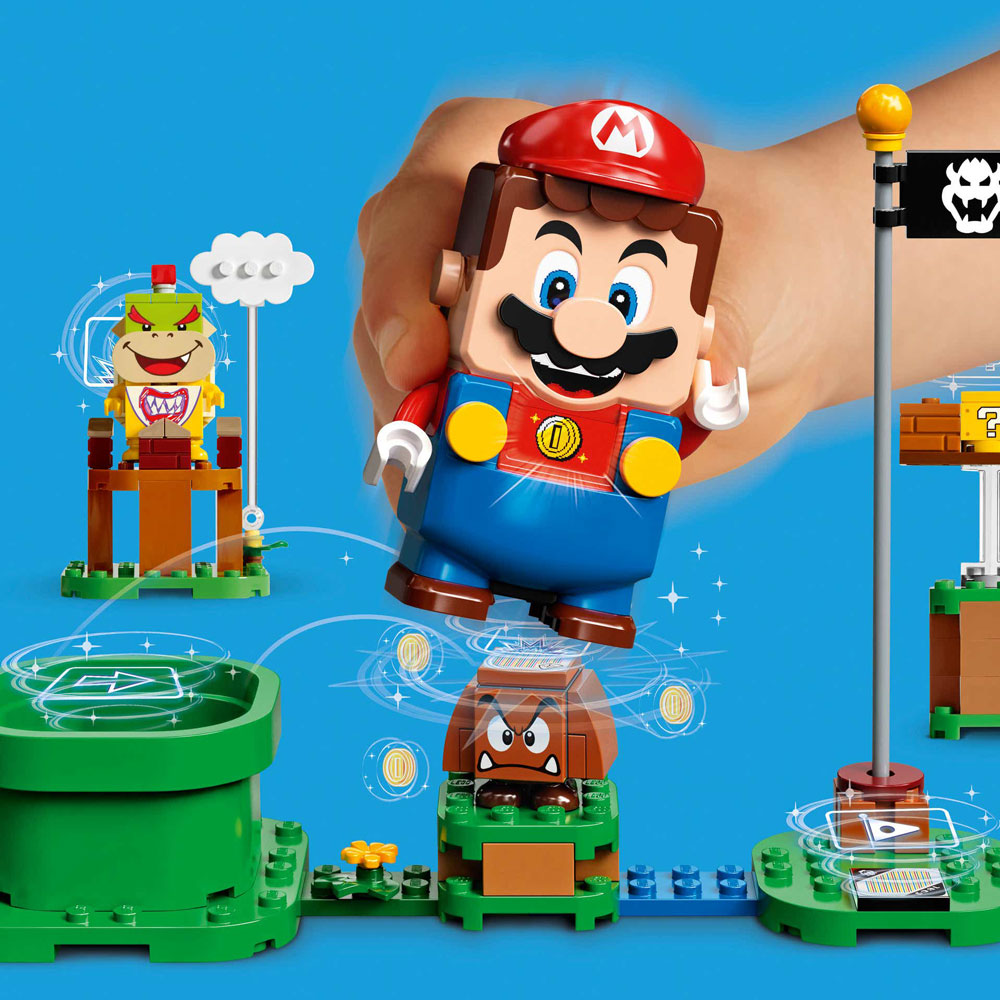 Lego has revealed new details about their new theme based on Super Mario. Previously they showcased a short teaser video on MAR10 day, and now they are showing off a lot more of the theme. It is very clear in the provided details that this set is being produced for kids. The whole theme is a new direction for Lego, which they put best stating:
"Neither a video game nor a traditional LEGO brick-based set, LEGO® Super Mario™ is a new product line that features an interactive LEGO Mario figure who collects coins in real-life game levels created with LEGO bricks. The new line will let kids experience the playful world of Super Mario like never before. Super Mario will be brought to life in the physical LEGO world and new levels of challenge and styles of play will be part of the iconic LEGO experience enjoyed by generations."
There is no release date or pricing details at this time. Lego did announce that more information is coming soon, with a planned release in the Summer of 2020.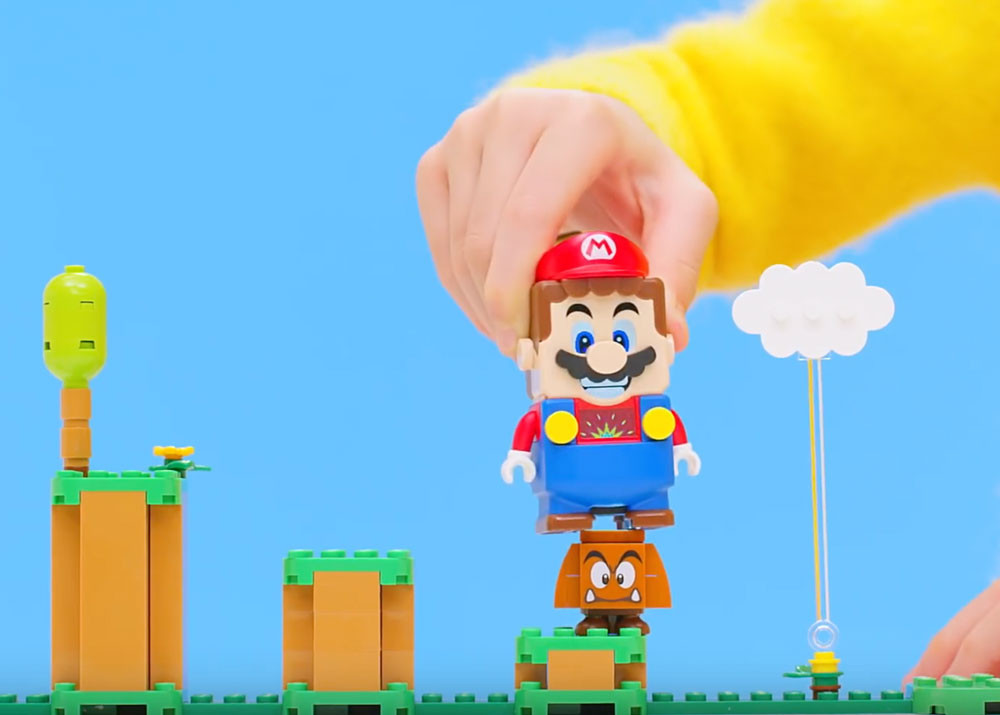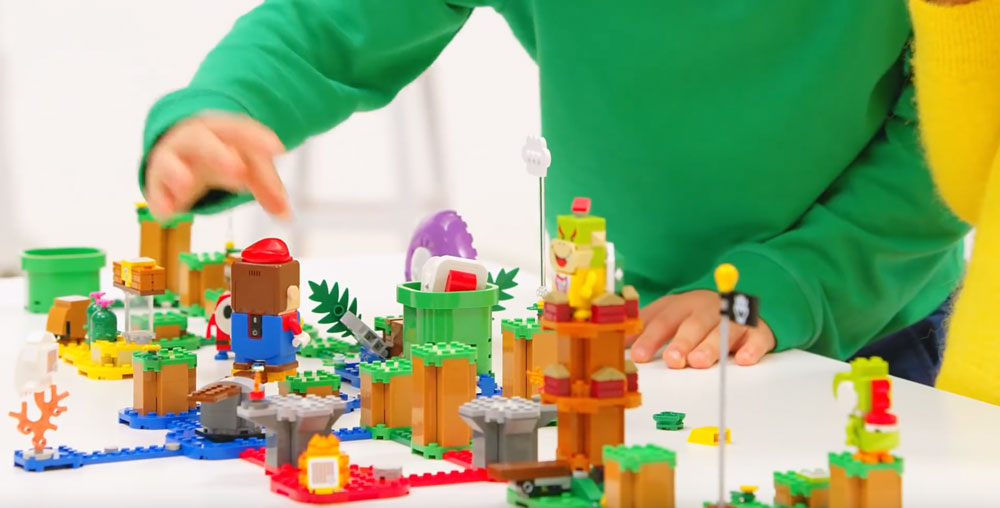 This new theme seems to fit in between Duplo and the Classic System sets. They share a lot in common with the recent Lego Junior sets. A lot of big pieces and simple building techniques.
The new sets features a bluetooth enabled Mario, with interactive screens and speakers. With these new electronic abilities Mario is able to interact with the Lego set by keeping scores, playing music, and setting a timer. He features realativly few brick customizing features. It looks like only the iconic Mario hat and a few 1×1 rounds are removable.
The new Lego Super Mario theme looks a whole lot like the Mario Party video games. The sets combine to create a board game looking layout. You could say they are recreating the platforming levels from the games. As you move Lego Mario around you can stomp on Goombas, defeat Koopa Troopas, swim past Bloopers, and embarrass Shy Guys. There is even a boss at the end, this time its Baby Bowser.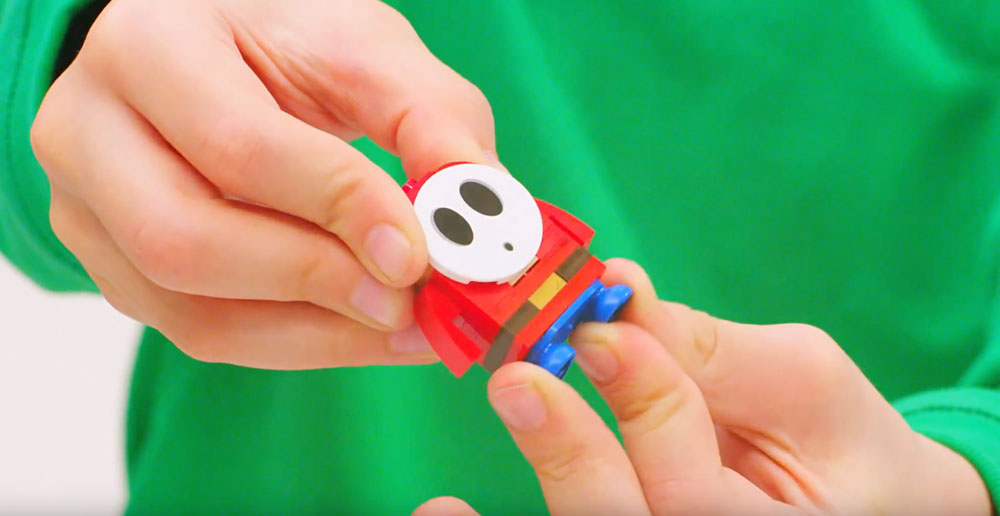 Along the way Lego Mario can find some help. A brick built Lego Yoshi, a handy Warp Pipe, and even Toad's house. Some quick notes about the theme: It seems that the interactive features are found in various new Lego pieces. The big feet piece found on Yoshi and the Shy Guy probably hides some of the electronics, as does the turtle shell on Baby Bower. There are also a lot of new plates. A very interesting design in the green plates topping the landscaping is that they are probably hiding other electronic bits.
The Lego Super Mario theme looks like a lot of fun for kids. The Mario Party design is interesting, and all the features of Bluetooth Mario could prove to be fun.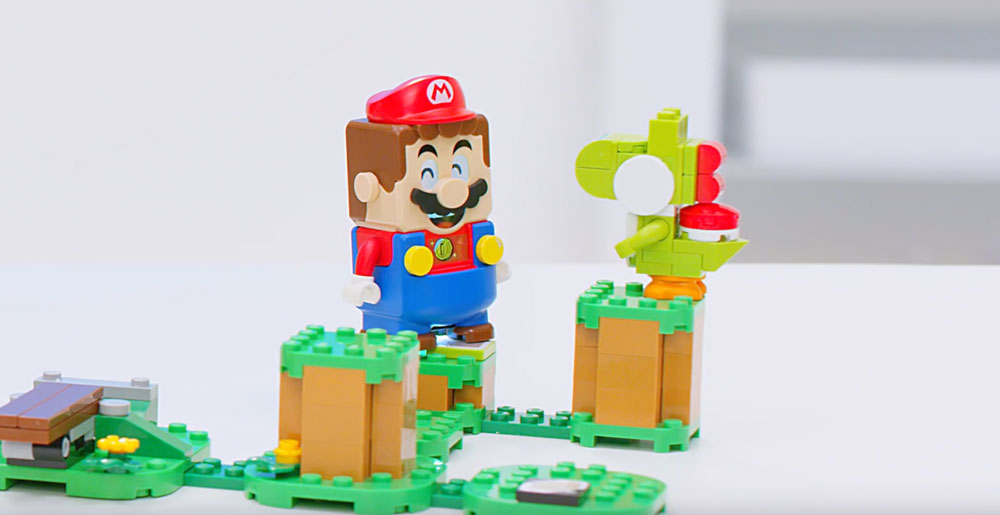 Read the full press release for some details, and check out the official video below: