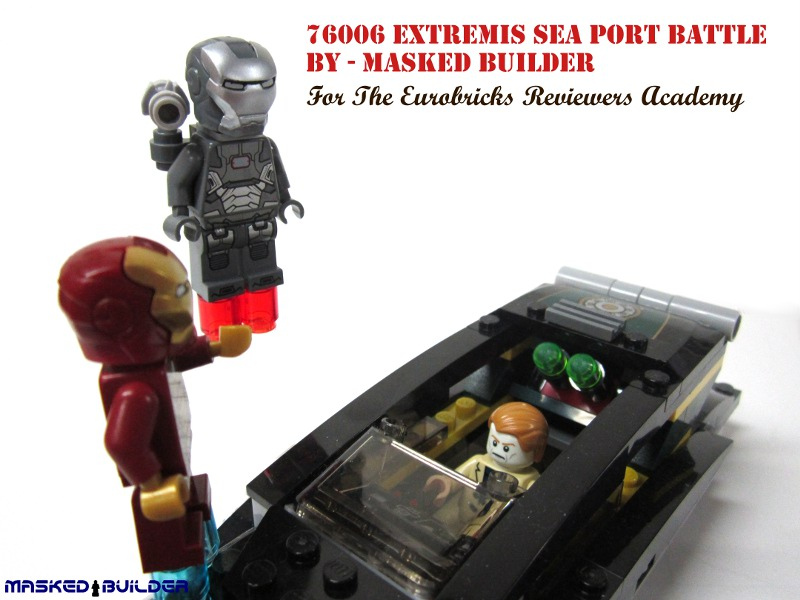 Iron Man 3 is almost here, and so are new Lego sets. The set that grabbed my attention right away was the Iron Man: Extremis Sea Port Battle (76006)
. You get Iron Man and Warmachine, this alone makes this set the must buy of the series.
Masked Builder over at Eurobricks posted a great review. If you are avoiding light spoilers, beware. Some of the details of this set may spoil basic plot.
http://www.eurobricks.com/forum/index.php?showtopic=80925