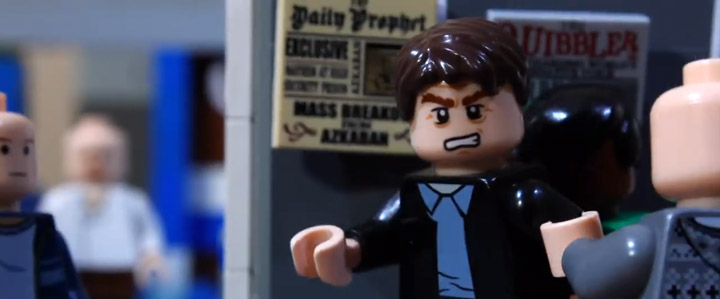 Non-Stop is about to be released in theaters. Meaning that Liam Neeson will be appearing in two movies at the same time. He is also starring as the Bad-Cop/Good-Cop in The Lego Movie. What better way to celebrate this coincidence then with Lego. This Non-Stop Lego Trailer is the creation of the Brotherhood Workshop, who have been creating great Lego videos for a while now. There is something about the Minifigures (including the hand customized ones) that are enduring.
Even if Non-Stop won't be a great movie, we at least get a great trailer.
Brotherhood Workshop has also created a scene-by-scene split screen version of the Lego trailer comparing it to the original. These are always fun.