Go! PORYGON!
Enemy GEODUDE used TACKLE!
Enemy GEODUDE's attack missed!
PORYGON used SEIZURE!
It's super effective!
Pokemon have some of the most interesting creatures. Here we have an anthropomorphic rock fighting an enemy that is completely made up of programming code. Geodude versus Porygon. Porygon is one of those really weird Pokemon, it just doesn't fit into the game like the others do. Although there are swords, hearts and keychain looking Pokemon, so maybe it fits in just fine. These two creatures are the creation of Julius von Brunk. Geodude makes good use of sphere building techniques, and by using the printed spiral pieces for eyes, ends up having a lot of personality. Then there is Porygon. Maybe the best candidate for Lego. The simple polygon look is easy enough to replicate, and this version is looking good. Did you know Porygon is also the world's first artificially created Pokémon? Now you do!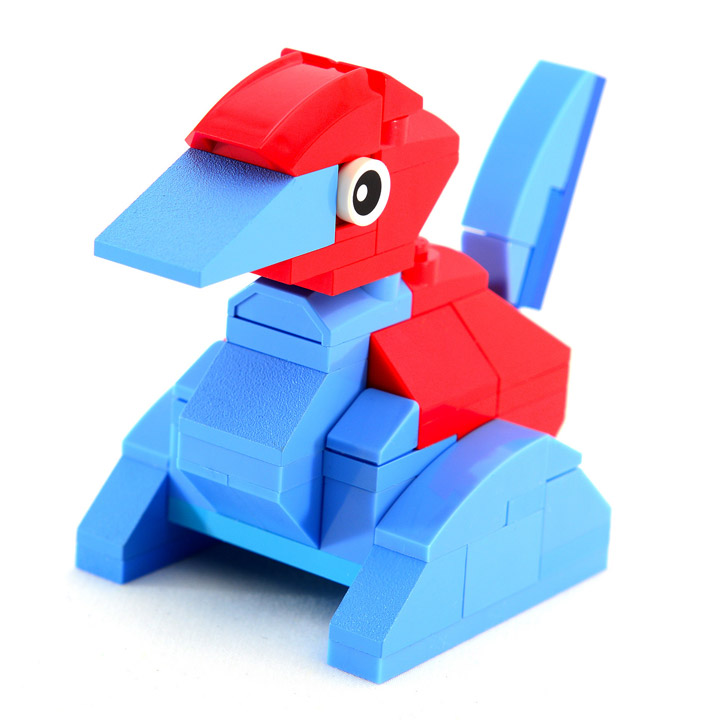 Check out these Lego Pokemon over on Flickr: https://www.flickr.com/photos/baronvonbrunk/15556187360/