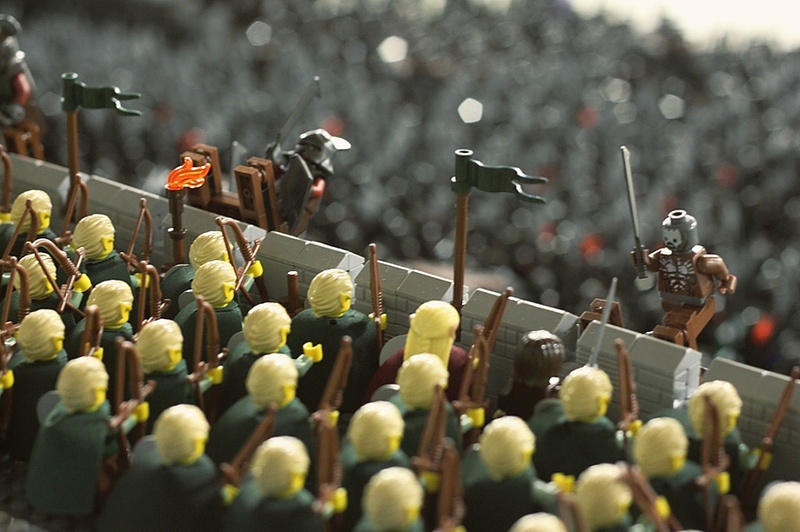 Helm's Deep. For most, it is probably the most iconic scene from J.R.R. Tolkien's The Lord of the Rings
. People have been creating all sorts of stuff based off of this legendary battle. Even I was creating Lego scenes and doodling Helm's Deep throughout Middle School. Who knew that it would be Peter Jackson who would achieve everyones dream when he created his version for film.
When Lego announced that they were getting the Lord of the Rings license, the first question was whether or not they would do their own version of Helm's Deep. Lego did not disappoint. In the first wave for the theme they released the awesome The Lord of the Rings: The Battle of Helm's Deep 9474
. But for some, it still wasn't enough.
GOEL KIM uploaded these photos of Helm's Deep, created by Rich-K & Big J. This MOC is truly impressive. With over 150,000 bricks and 1,700 minifigs this has to be one of the largest LOTR builds out there. The Battle of the Hornburg is only 90% complete. With a massive tower, and more detailing to add. There are even more photos at MOCPages.
It's not hard to imagine Théoden leading a final charge at dawn, and Gandalf arriving just in time to save the day.