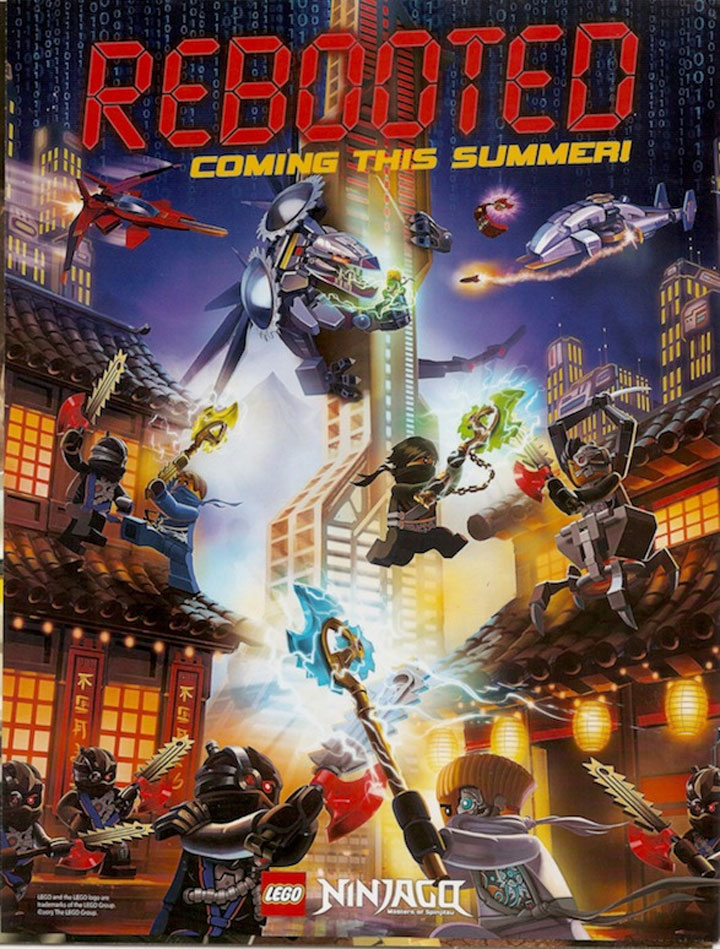 Ninjago is back for 2014. They have been on a bit of a hiatus since the debut of Lego Legends of Chima. Lego has repeatedly said that Ninjago would be coming back, and the new wave looks like it will be focusing on Robotics / Androids. This has easily been the craziest Lego theme in years. Often featuring Ninjas fighting dragons, skeletons, lizards, reptiles, and demons. Now the Masters of Spinjitzu can add Nindroids, the robotic ninja villains to that list. Convenient as it was recently reveled that Zane happens to be a Nindroid. These new sets are keeping Ninjago crazy busy.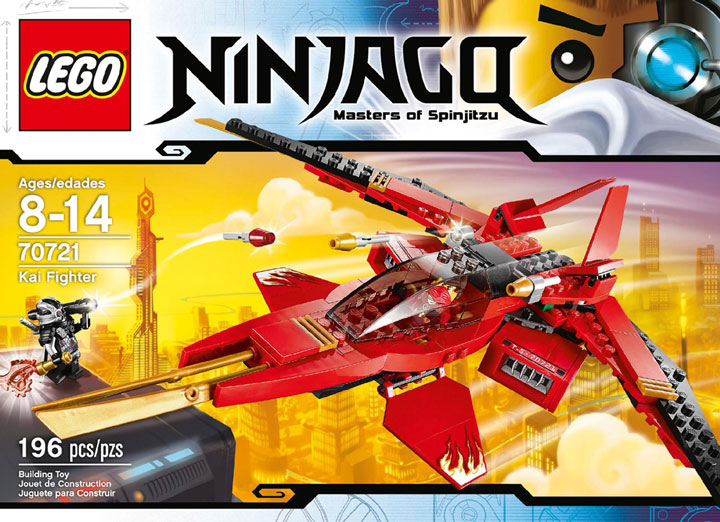 Lego Ninjago Kai Fighter (70721) looks like Kai and General Cryptor will fight it out with a Ninja (Jet) Fighter.
Lego Ninjago OverBorg Attack (70722) will feature Lloyd and OverBorg fighting with motorcycles.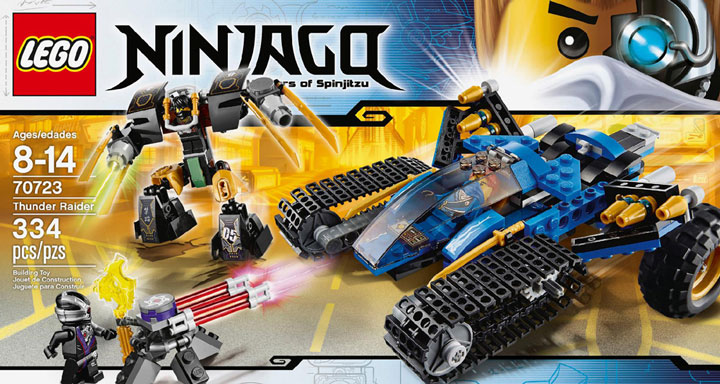 Lego Ninjago Thunder Raider (70723) will feature Cole and Jay taking on a Nindroid.  Cole's Earth Mech looks pretty nifty.
There are also rumors of an additional four sets coming in 2014. Nindroid Mechanical Dragon (70725), Air Breaks (70720), NinjaCopter (70724), and Destroyers (70726).  It will be interesting to see how weird these new sets will be.
Thanks to the_Creator, over at Eurobricks for the leaked images: http://www.eurobricks.com/forum/index.php?showtopic=78889&st=0