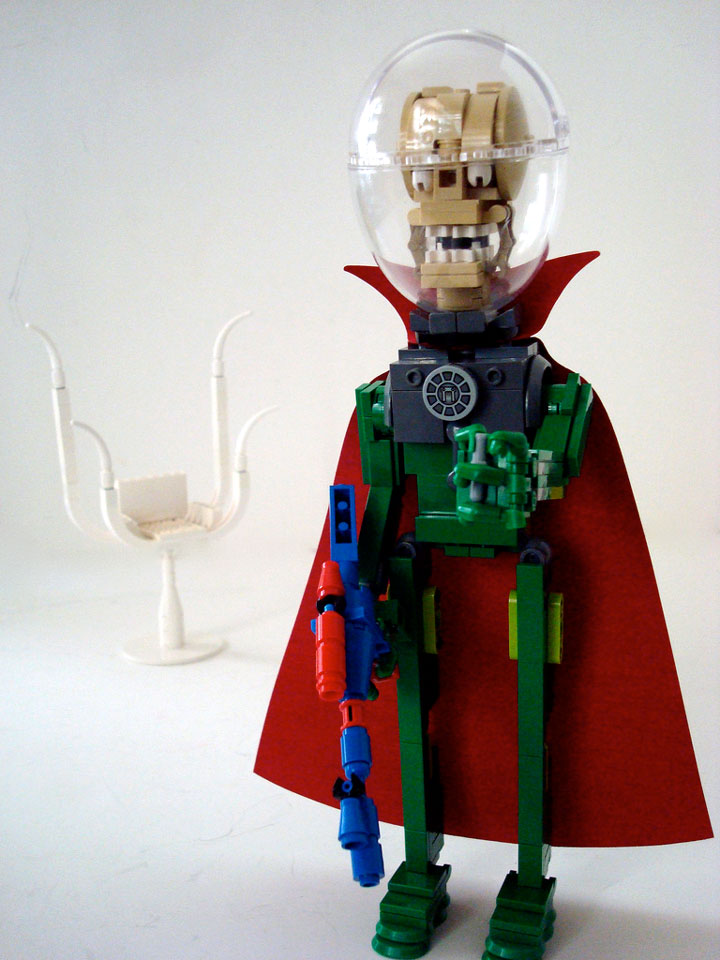 Mars Attacks! is an interesting sci-fi universe. First appearing in 1962 with a surprisingly successful set of trading cards. Since then Mars Attacks has stayed in the collective subconscious with a sporadic series of releases. With a series of comic books and reprinted trading cards through the 1980's. It ultimately lead to science-fiction-comedy film directed by Tim Burton in 1996, titled Mars Attacks!
. Recently a re-release of the original trading cards
, a collectors book
, and comics
have lead to an all new trading card set, to be released in the near future.
Lino M, over on Flickr, created a great Lego Alien Ambassador from Mars Attacks. Featuring the iconic brain, spindly body, and a cosmic ray gun. Also, check out that throne. Super alien looking, with a minimal use of Lego parts.
Check out this Lego Mars Attacks! Alien Ambassador, by Lino M, over on Flickr: http://www.flickr.com/photos/12622904@N03/4863446435/