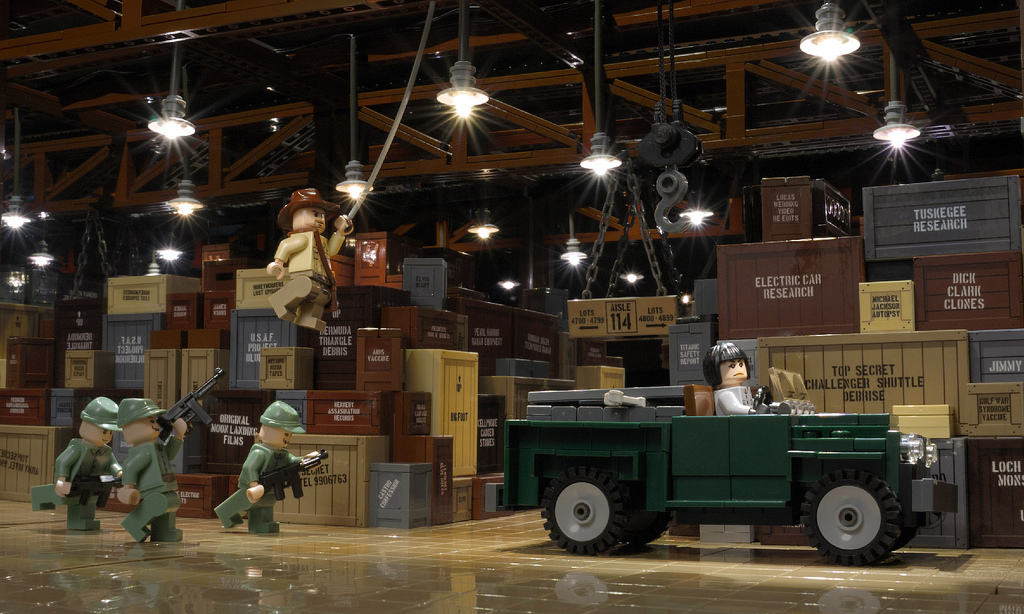 Indiana Jones and the Kingdom of the Crystal Skull
's Warehouse 51 scene is the focus of this MOC, created by Brian Williams (aka: BMW_Indy). Here, Indiana Jones is being chased by Irina Spalko and her soviet soldiers through Warehouse 51. An action packed scene that would set the tone for the entire film. Lego Indy had a very short run as an official theme from Lego, so it is always nice to see these minifigures pop up in MOCs.
This box diorama style is incredibly well made. This Indiana Jones Warehouse 51 is surprisingly tiny, at 48 x 32 studs this is only 50% larger then the size of a common base plate. The illusion of great space is created with some well placed mirrors. With great custom LED lighting, and over 60 custom stickers for the crates, the whole thing comes together in an incredibly lifelike diorama.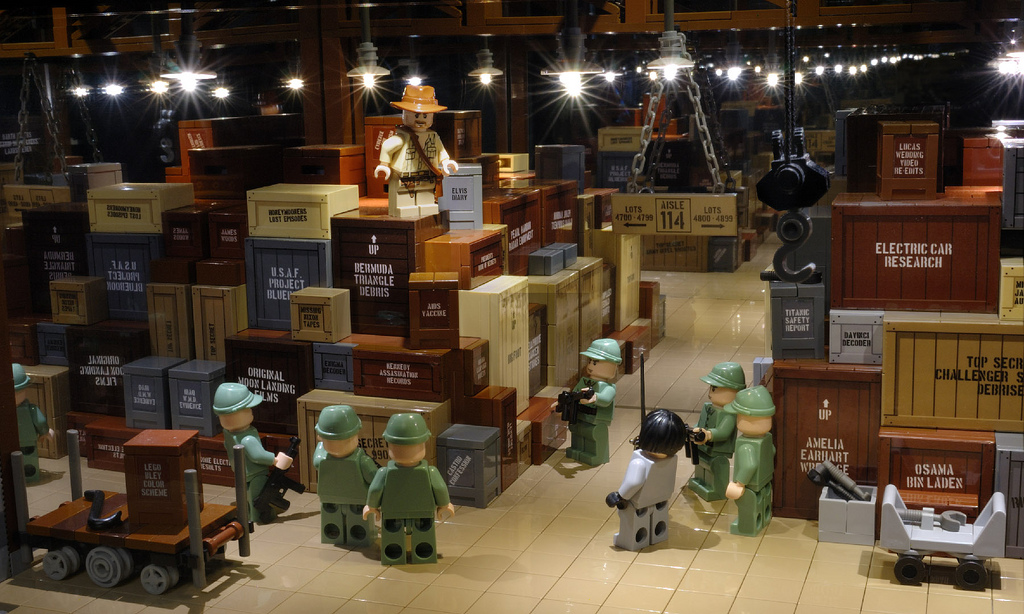 Brian Williams (aka: BMW_Indy) is responsible for this great Lego Indiana Jones Warehouse 51 build. Check it out on Flickr: http://www.flickr.com/photos/brian_williams/8991760415/
Brian Williams has been featured on LegoGenre before with a Stargate build, another great Lego diorama: http://everydaybricks.com/lego-stargate-box-diorama/