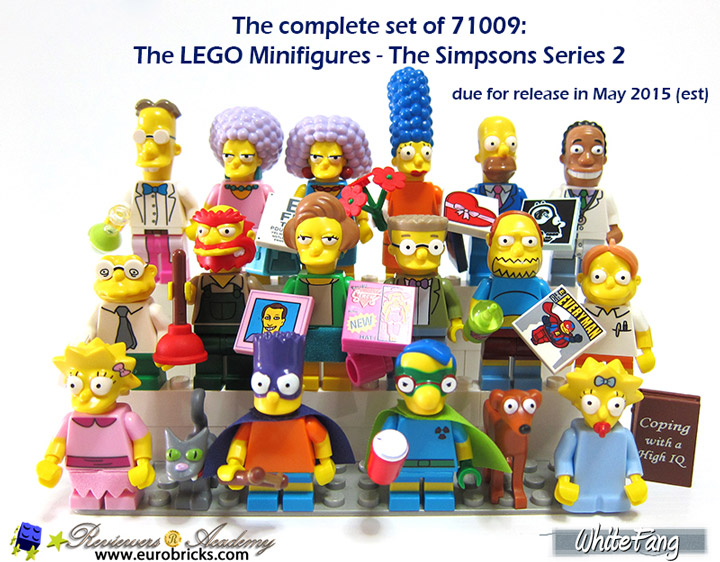 Ay caramba! The Lego Simpsons Series 2 Minifigures was just officially announced (here), and an early review is already up. WhiteFang of Eurobricks got ahold of these new Minifigs months early, and wrote up a full review. There is no need to read any other reviews, WhiteFang is the definitive source for the Collectible Minifigure reviews. The whole set is made of 16 figures, 10 of which are new characters, and 6 are variants from Series 1. The Lego Simpsons Minifigures Series 2 should be showing up in stores around May 2015, at the $3.99 price point. But, keep an eye out, these usually pop up a week or two early in some locations.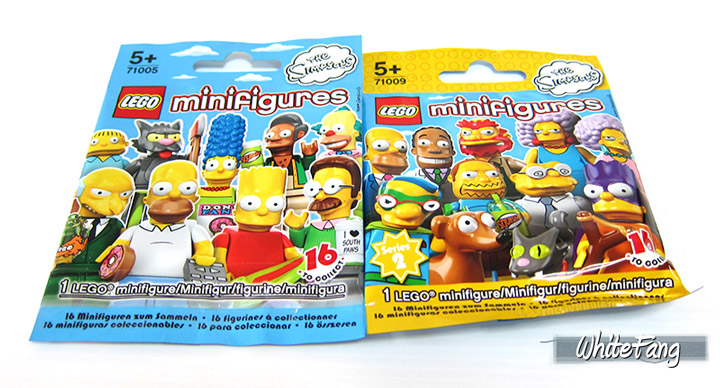 The Series 2 Minifigures packaging is yellow and blue this time around. Not to be confused with Series 1. Interestingly Lego didn't go with an unique color.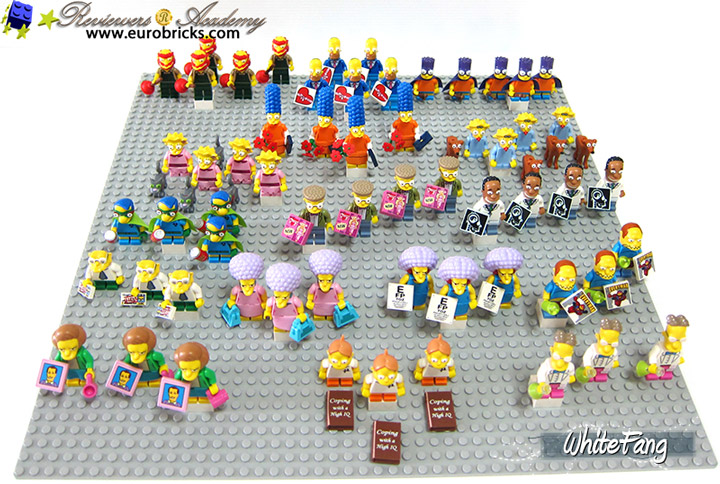 If you find a box, or purchase a box you are looking at least 3 full sets of the Lego Simpsons Minifigures Series 2. The most common Minifigs are Homer is his Suit, Bartman, and Groundskeeper Willie. The uncommon figures this time are Marge in Fancy Dress, Lisa & Snowball II, Maggie & Santa's Little Helper, Fallout Boy, Doctor Hibbert, and Waylon Smithers. The hardest to find and rare Minifigures this time around include Comic Book Guy, Martin Prince, Professor Frink, Hans Moleman, Selma Bouvier, Patty Bouvier, and Edna Krabappel.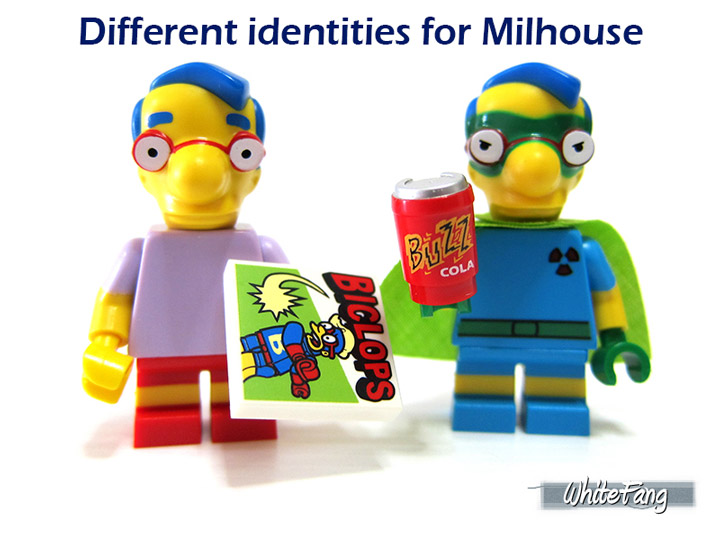 Make sure to go read the full review of the Lego Simpsons Minifigures Series 2 (71009), written by WhiteFang, here: http://www.eurobricks.com/forum/index.php?showtopic=106053