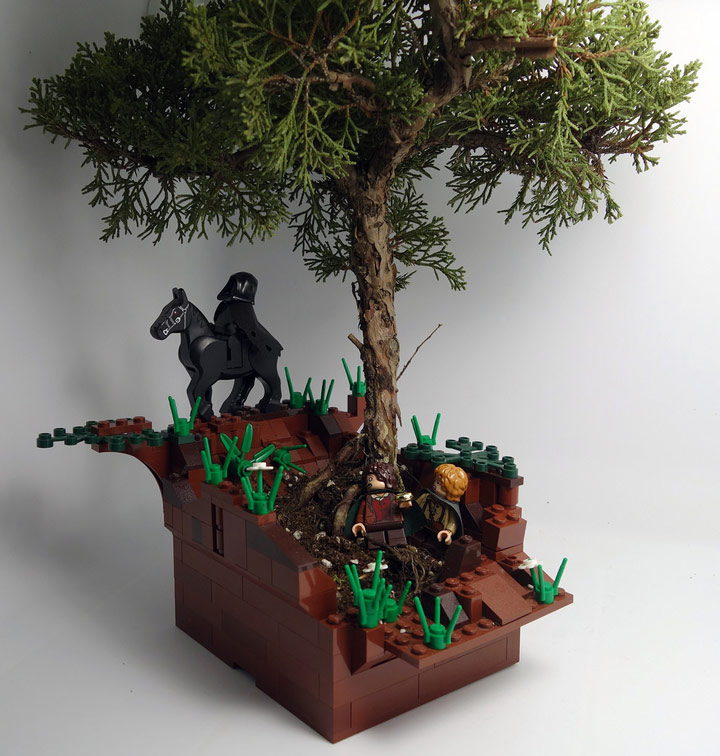 Sometimes you want to build Lego. Sometimes you want to plant a garden. Sometimes you want to do both, at the same time. Jin Kai Soo has created a mini series of Lego flower pots. Built around popular themed sets. The Lord of the Rings, Star Wars, and the Simpsons make up the first round of pots. These vignettes have captured some of the most iconic scenes in Lego form, and then integrated living plants. The end result is amazingly beautiful.
The little details really stand out. The choice of plants in each plot is spot on. The knobby roots for the little Hobbits to hide behind. The mossy and lush plants recreating the Forest Moon of Endor. And, the tiny and in scale plants outside the dinner from the Simpsons movie. The other details are great too. The skeleton Stormtrooper and the hungry crocodile fit in perfectly.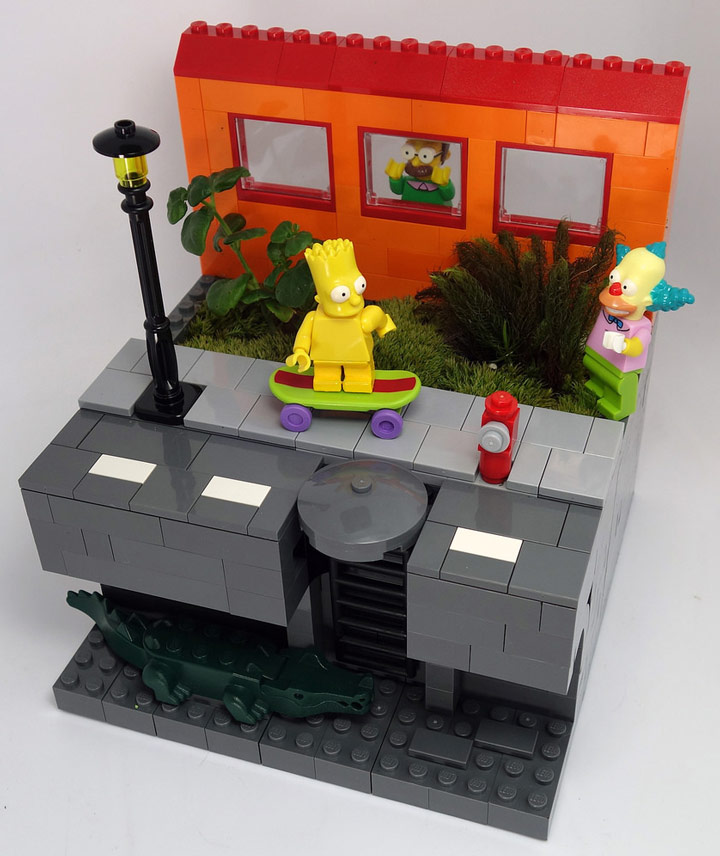 These Lego flower pots have been proposed as a project over on Lego Ideas. Go check them out, and vote for them. Other ideas have been proposed, such as Life of Pi, and Jack and the Beanstalk. You can find more photos featuring construction and water flow allowences.
The Lord of the Rings: https://ideas.lego.com/projects/60805
Star Wars: https://ideas.lego.com/projects/62311
Flickr: https://www.flickr.com/photos/killarkai/14141199580/