The new Lego Sydney Opera House (10234) has been reviewed by Drudoo over at Eurobricks. With 2,989 pieces and a $320 price tag, this new Creator set is one of the biggest Lego releases this year. To say that this is only an upgrade to the original Lego Architecture Sydney Opera House (21012)
is an understatement. Everything about this set is different and it even hides a few surprises. There are so many pieces and bags that the set comes in multiple boxes, just like the massive Lego Star Wars Death Star (10188). Lego made the smart decision of including the instruction manuals and such in a separate card board reinforced bag. Preventing the problem of bent instruction manuals. It would be nice if this would become standard for all their sets.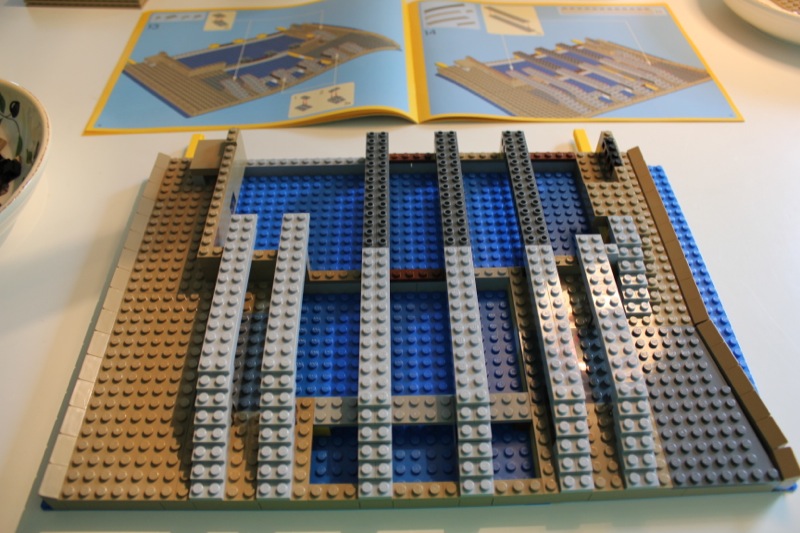 As the base for the Opera House is built up, it is noted that this whole set is extremely sturdy. With none of the wobbly problems that some of the larger sets in the past have had. The Lego Sydney Opera House contains so much tan, but does a good job of not being boring. The set really starts to get interesting when building the "sails." These structures are surprisingly technical, and are not as simple to build as they look. Using a combination of technic and advanced building techniques to achieve the correct angles and placement of every part.
Drudoo is about half way through documenting and reviewing the Lego Sydney Opera House. Make sure to check out the full review for many more pictures and details. Keep an eye out for updates as the Opera house gets completed, they will be coming "as soon as possible."