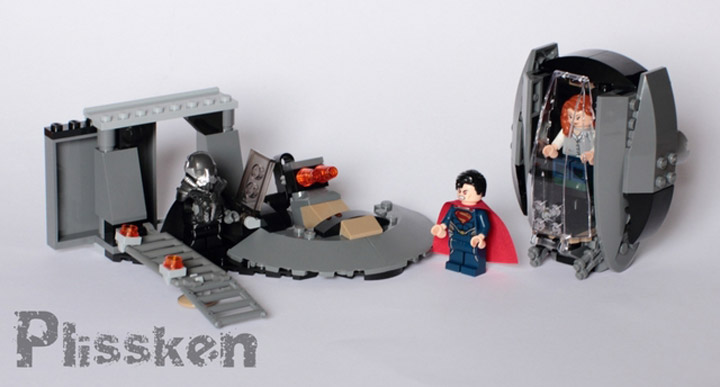 With Lego having licenses to both DC Comics and Marvel Comics it means that as every new film based on their comics is released, so too is a new Lego set.
Man of Steel, the new Superman film directed by Zack Snyder, is getting its first Lego set. Superman: Black Zero Escape is just starting to hit stores now, with the first sets showing up in Germany.
Plissken of Eurobricks has posted the first full review. A huge surprise is General Zod's full combat armor. I have a feeling that this set will become a must buy for any scifi builder out there.