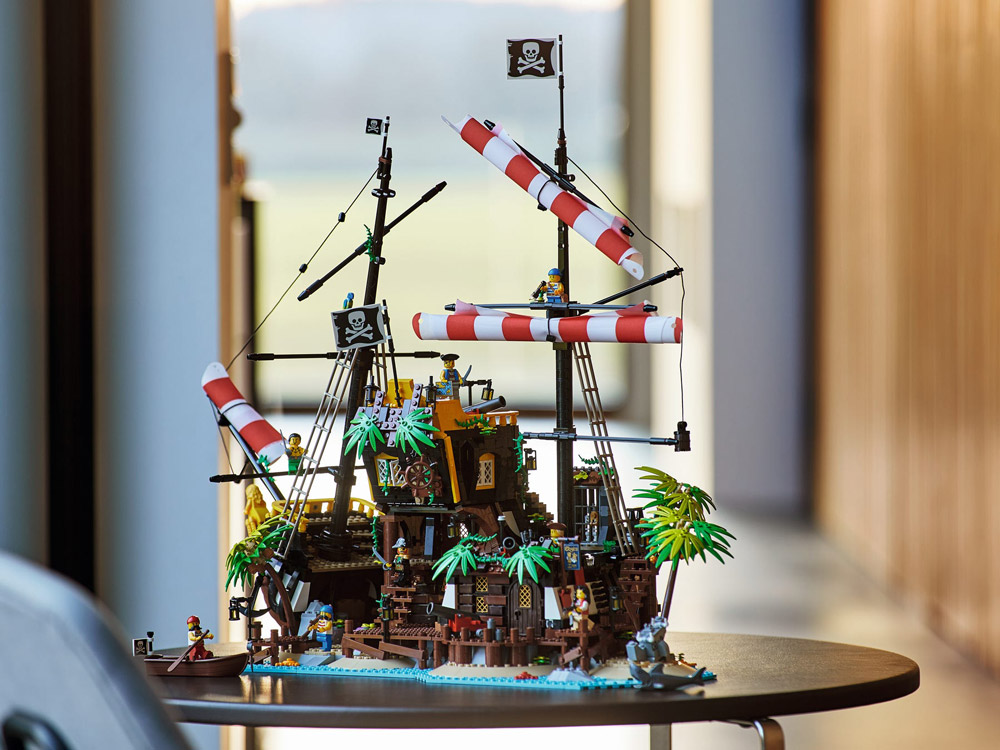 Lego has surprised their Pirates fans by announcing a new set. The Pirates of Barracuda Bay (21322) is the newest Lego Ideas release. It looks like the famous Black Seas Barracuda has been shipwrecked. But, the crew are making the best of it and turned the remains into a pirate island. With 2545 pieces, and 8 Minifigures. Lego has priced the set at $199.99/€199.99 with an April 1st release.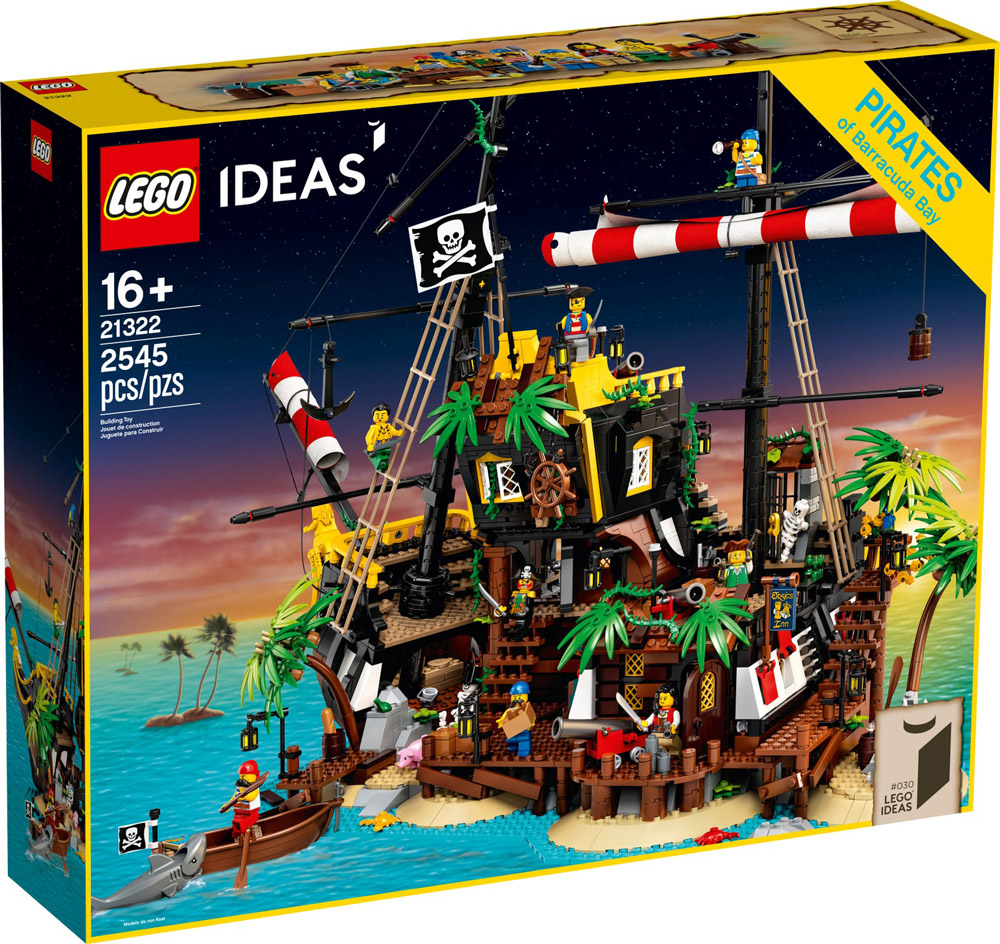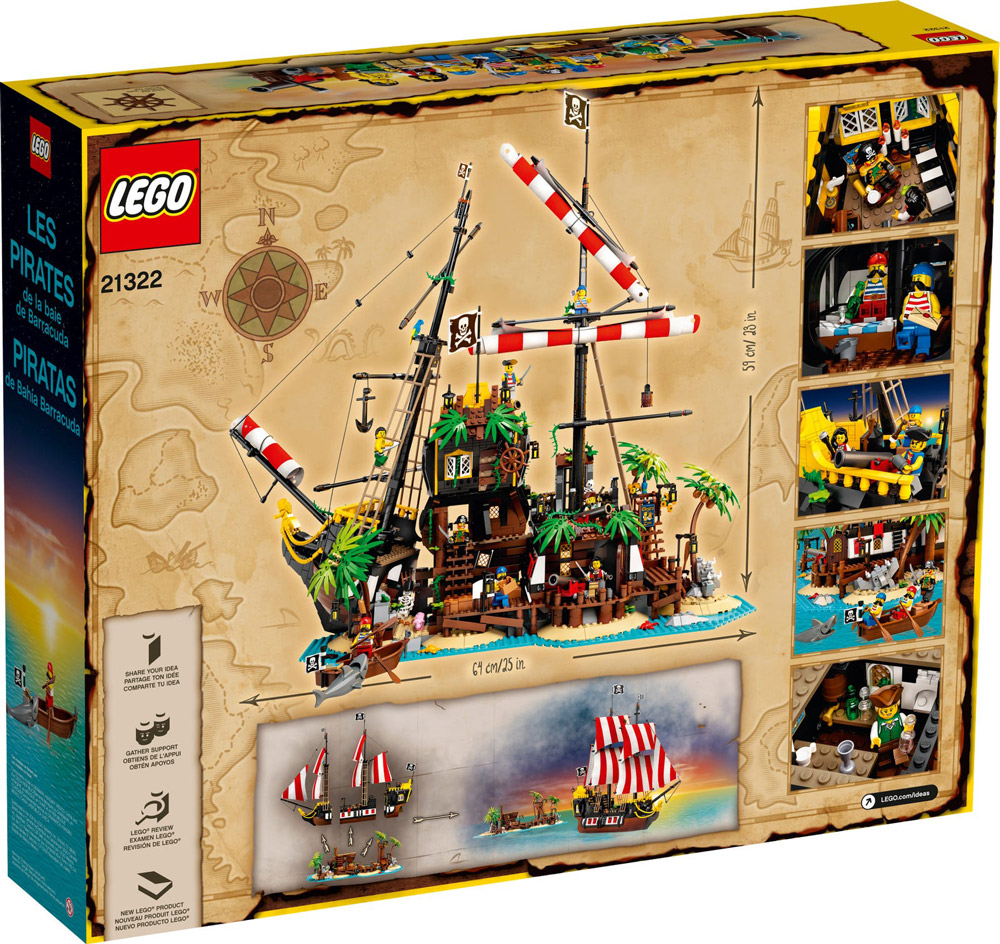 This set has the greatest play feature Lego has ever released. The pirates can work together, fix up the wrecked Barracuda and take to the seas. All three sections can be removed from the island, and combined into a full remake of the Black Seas Barracuda. You could say the sandy island is a really fancy display stand.
The new ship has a lot in common with the original 1989 release. It is a remake but with a lot of details updated to more modern Lego building techniques. Some of those new details include a completely reworked bow and stern, a fully furnished interior, and a new curvier hull. The new Black Seas Barracuda is instantly recognizable, and yet almost completely new.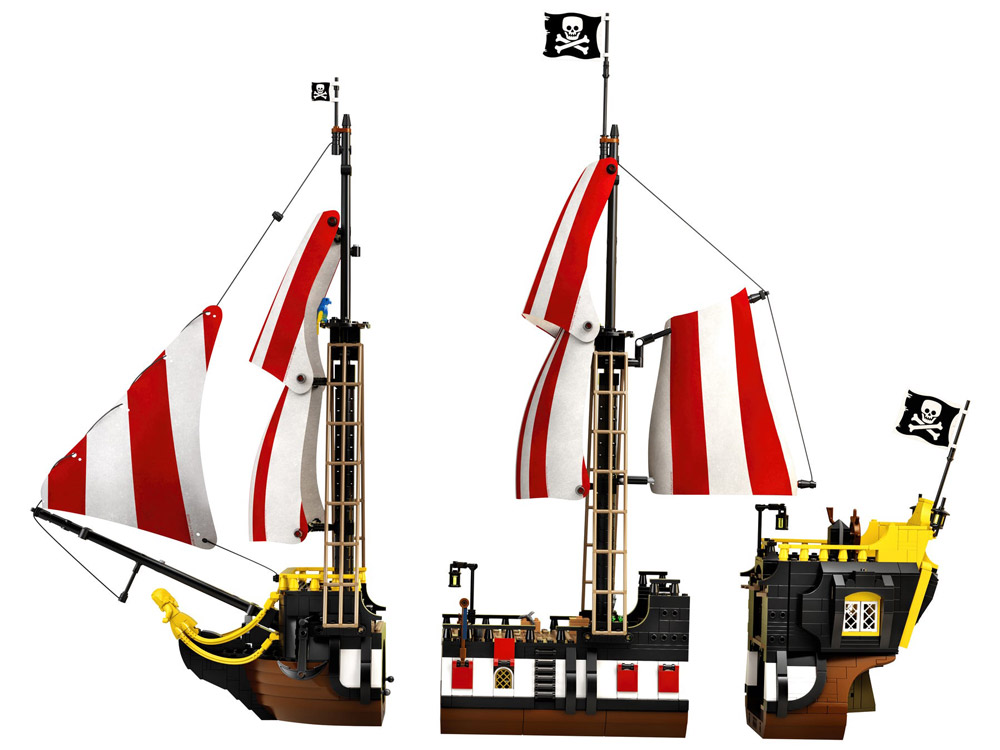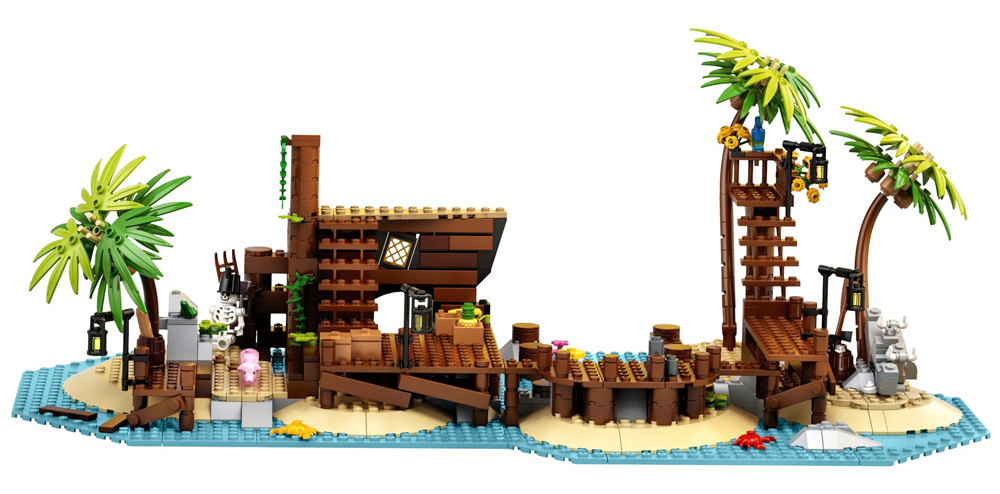 Lego has revealed an updated new backstory for this set. Inhabiting this island is Captain Redbeard, Lady Anchor, Robin Loot, Tattooga, Pirate Twins Port and Starboard, Quartermaster Riggings, and Jack "Dark Shark" Doubloons. Also included are two prisoners, who have long since expired (skeletons). There is even a secret buried treasure that can be discovered.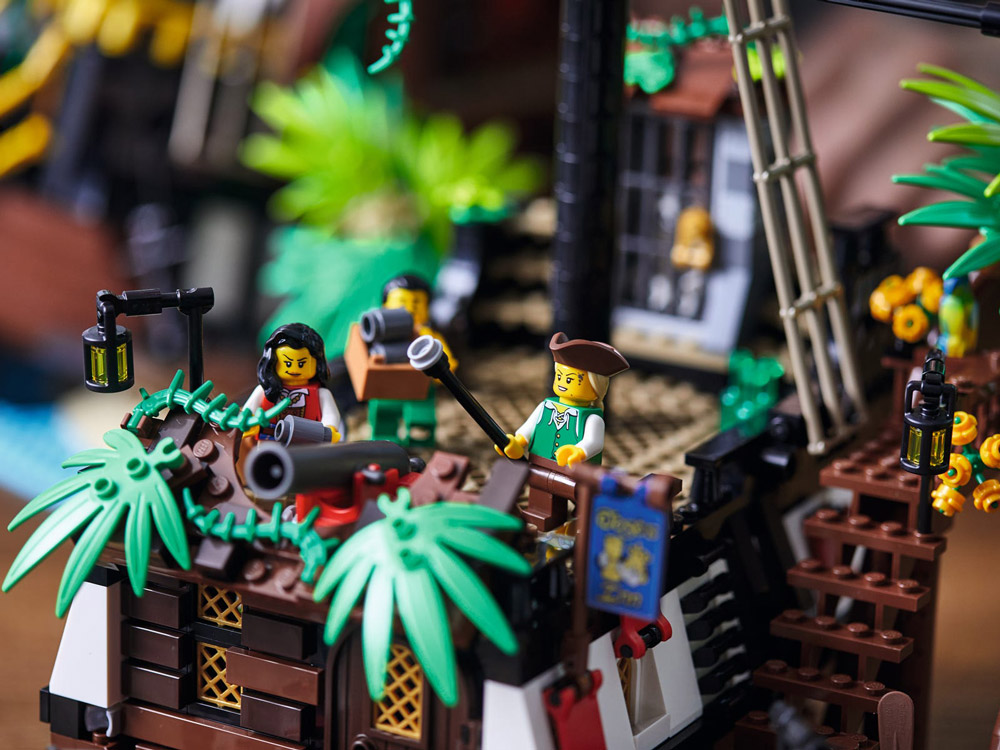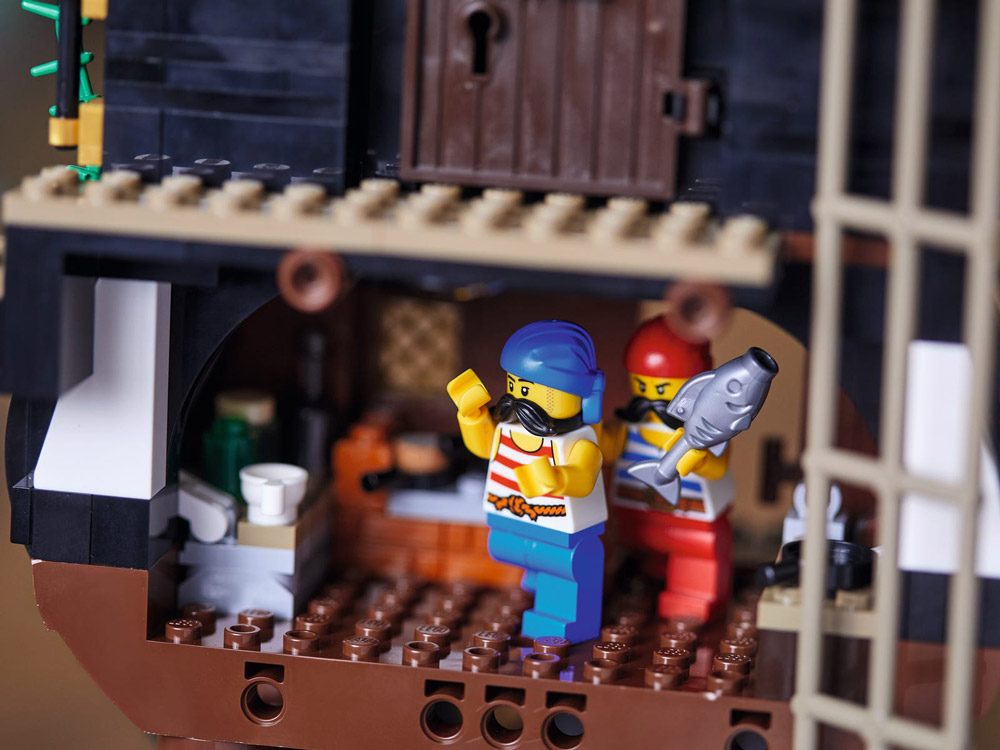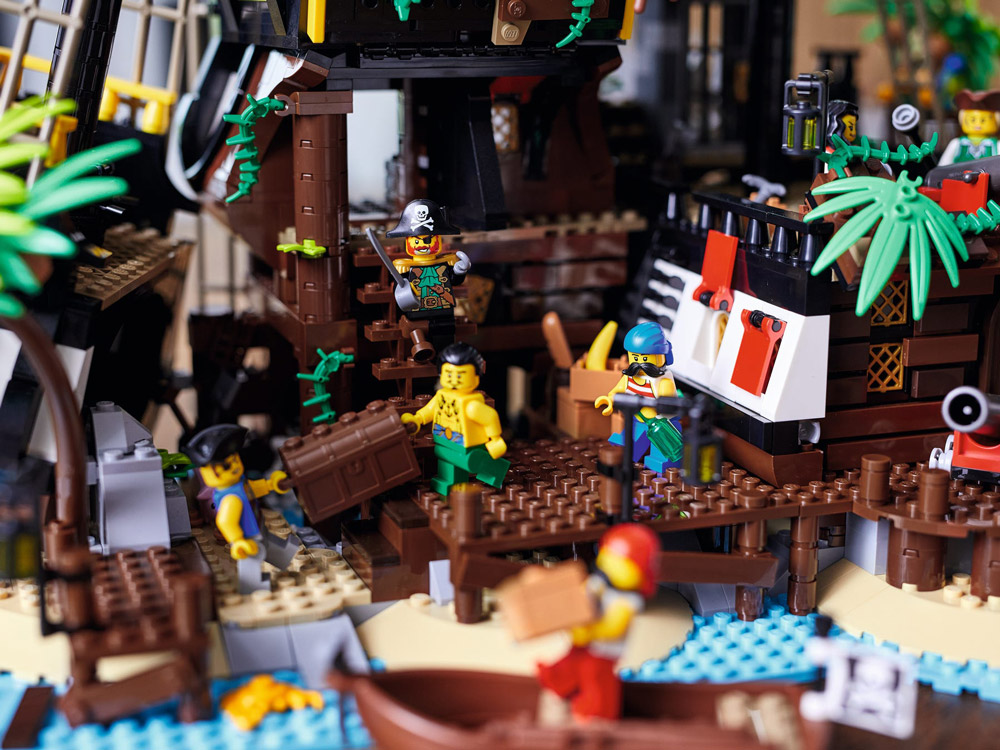 "Rebuild into a classic:
Discover the captain's cabin, food store, kitchen, bedrooms, supply dock, farm, toilet, jail cell, tavern and hidden treasure, plus lots of fun accessories, 8 pirate minifigures, assorted animal figures and 2 skeleton figures to inspire action-packed stories. This set includes an island that can be split in half and rearranged. The shipwreck can also be dismantled and reassembled to make a ship inspired by the Black Seas Barracuda pirate ship LEGO model from 1989."
You can check out the official product page here: https://www.lego.com/en-us/product/pirates-of-barracuda-bay-21322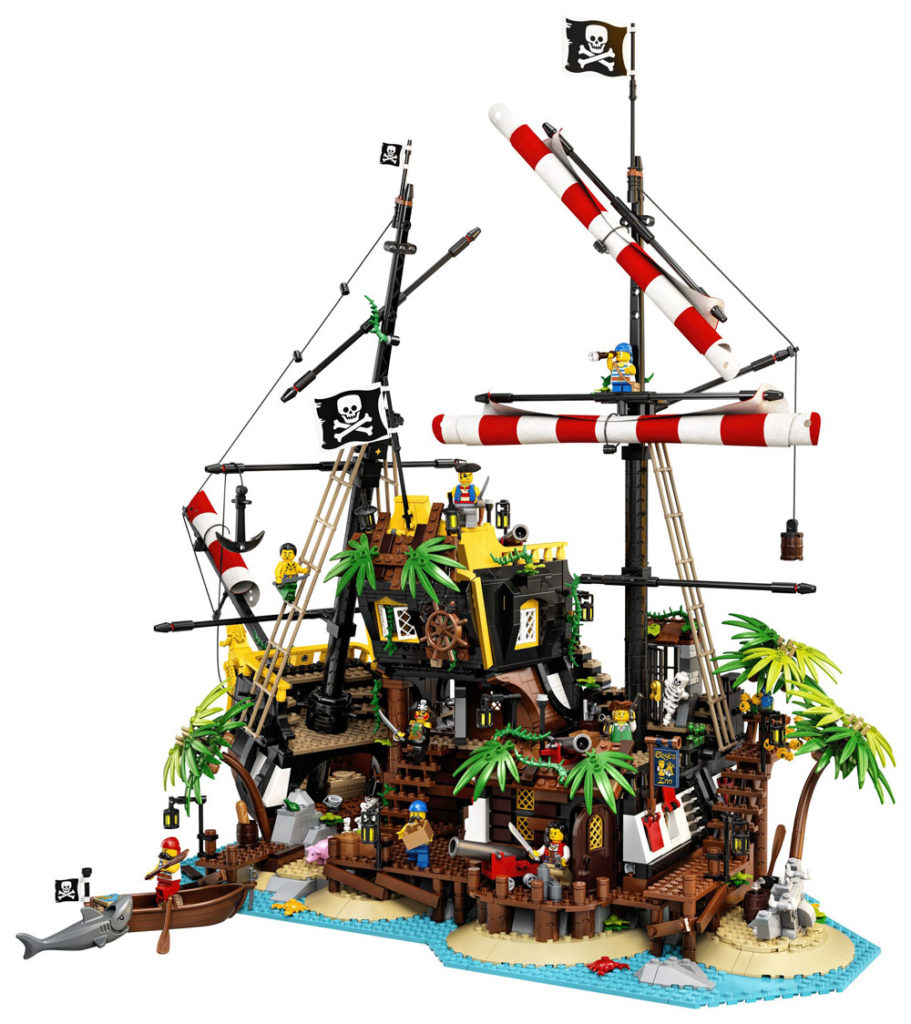 If you are seeking more Pirate treasure, some may be found buried here: http://everydaybricks.com/category/pirates/