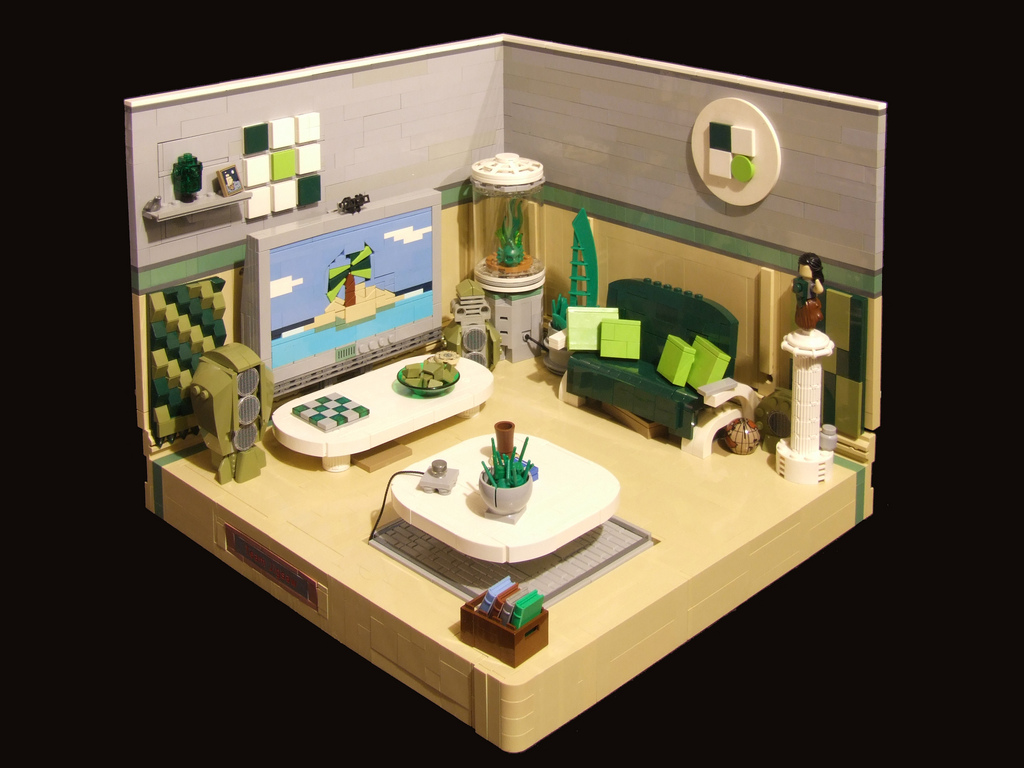 A Room With A View Of Paradise, created by Flickr user Brickthing, is a perfect example of how some people can take ordinary Lego bricks and put them together in ways that no one expects.
At first glance this is a simple scene of a family room. After looking at this MOC for a while some subtle details stand out. For instance the videogame joystick on the table, the stereo, the aquarium, the sculpture, and the television are all examples of the sheer amount of detail and advanced building skills put into this room.
Just look at that television.