Lego has announced their newest Lego Star Wars Ultimate Collectors Series set. This year the infamous A-Wing Starfighter (75275) will be blast off. These UCS sets have been released near May 4th, and this year is no different. The A-Wing in comprised of 1,672 pieces, and officially go on sale on May 1st for $199.99/€199.99.
The A-Wing is infamous for taking out the massive Super Star Destroyer by crashing into the bridge. The pilot from that mission is Arvel Crynyd of Green Squadron, who appears as a Minifigure in this set. Beside being features in Return of the Jedi, the A-Wing can be found in Star Wars Rebels.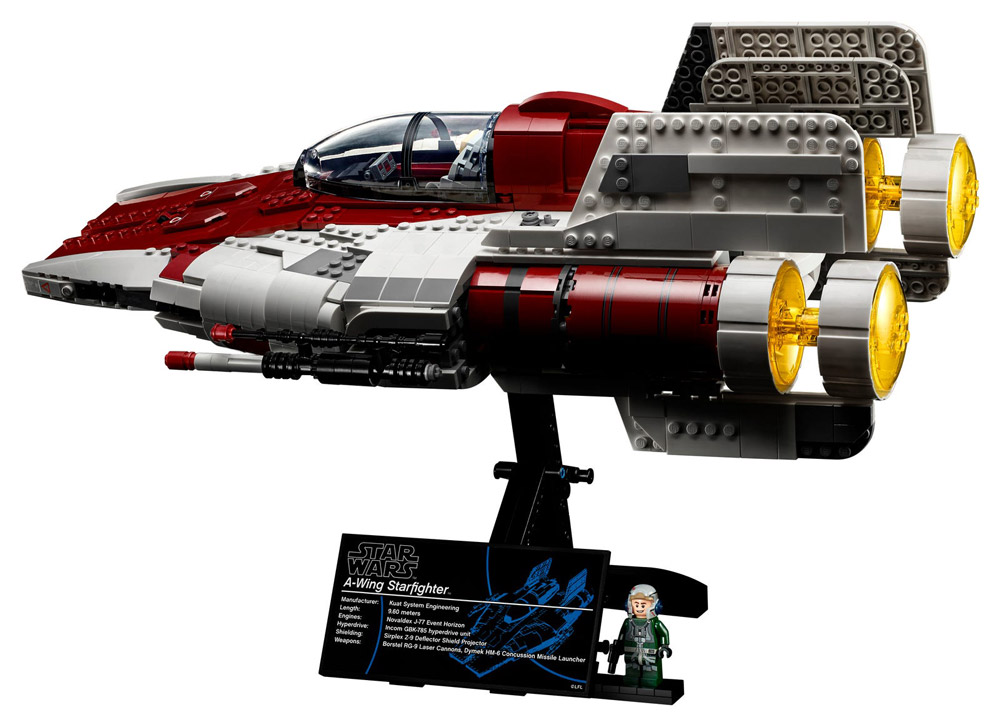 This Ultimate Collectors Series A-Wing has a couple of features that are not noticeable from photos. There are pivoting laser cannons, and even an easily removable canopy. Inside the cockpit is a fully detailed interior with a pilots chair, and full flight controls.
You can check out the Ultimate Collectors Series A-Wing over at Lego: https://www.lego.com/en-us/product/a-wing-starfighter-75275