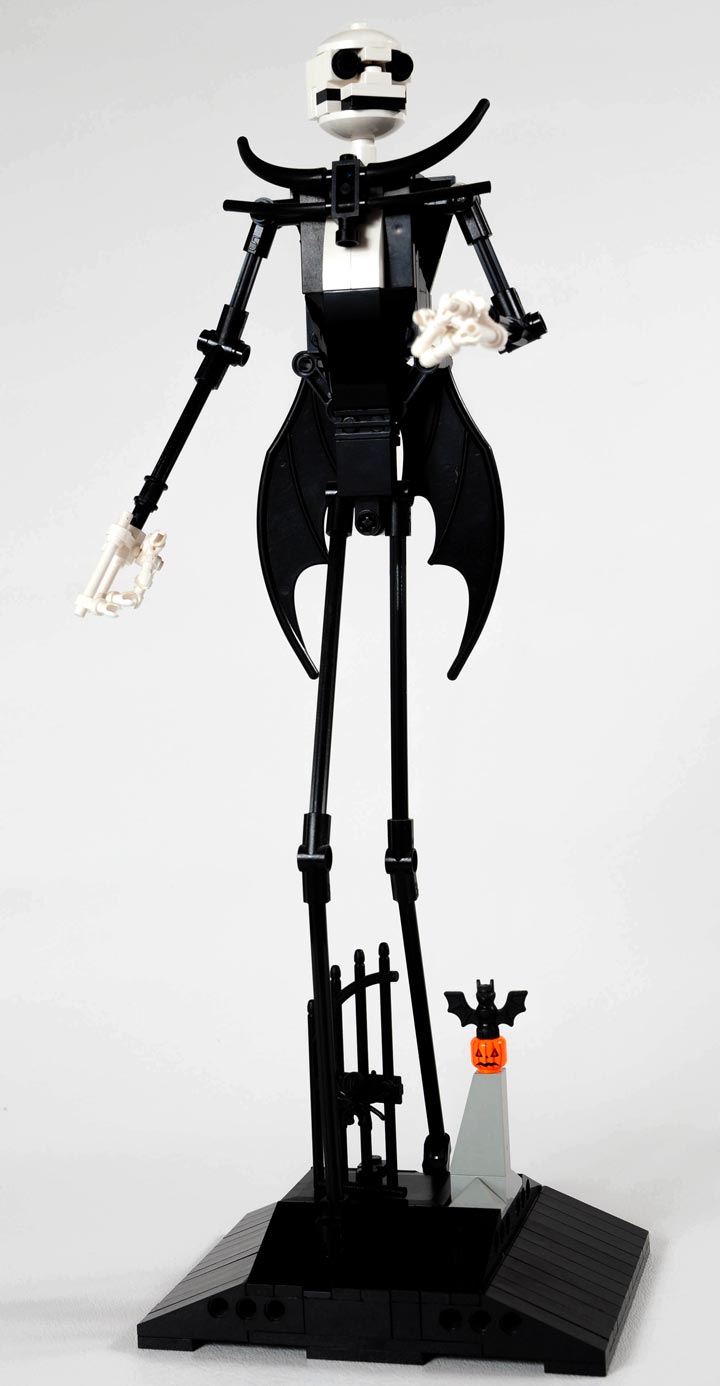 "This is Halloween, this is Halloween
Pumpkins scream in the dead of night"
Jack Skellington, from The Nightmare Before Christmas, is one of the most instantly recognizable characters. His spider like arms and legs, the skeletal frame, and ghostly face make Jack an incredibly difficult character to translate into Lego. Here, Carl Merriam has created his own version of Jack Skellington in Lego. The scale of this figure will dwarf a normal minifigure. Those limbs make it so hard for Jack Skellington to stand up on his own, but the technic bricks seem to holding. Seeing this MOC of Jack Skellington just makes you want to see more Nightmare Before Christmas Lego.
Jack, The Pumpkin King can be seen at Carl Merriam's Flickr page: http://www.flickr.com/photos/39069854@N07/9360110291/