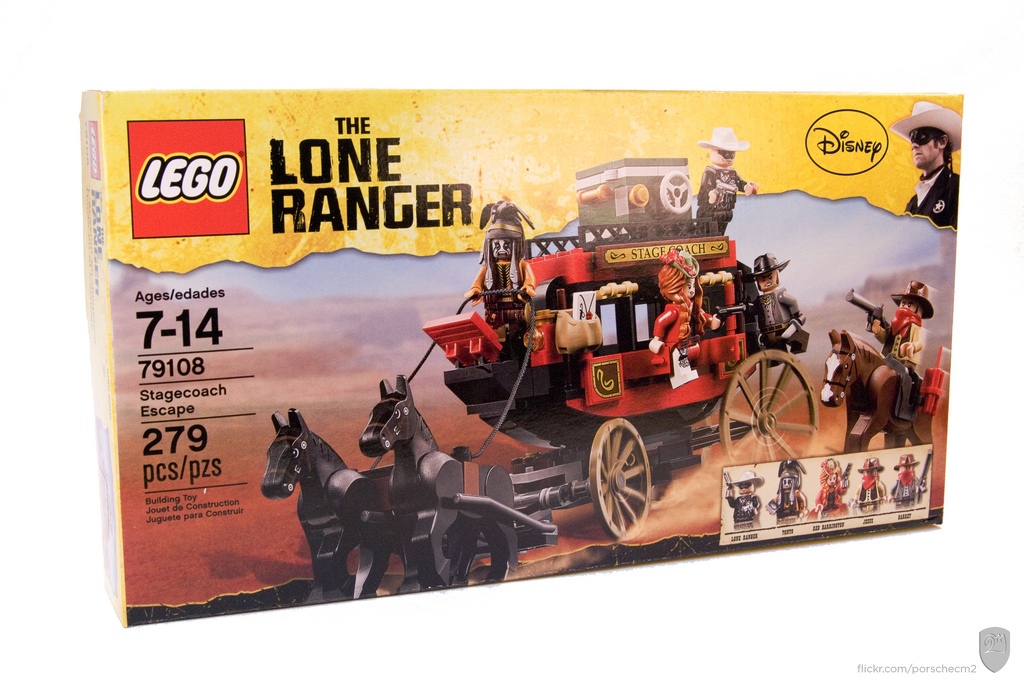 Who knows how the upcoming Lone Ranger film will turn out. But, one thing is certain: the upcoming Lego sets will not be forgotten.
It has been well over a decade since the last Wild West theme, and all the new Lego building sets look great. The Stagecoach Escape (79108)
is looking to be the early winner of the theme. 5 figures, 3 horses, and a vehicle for $30.
Check out all the details at this early review featured on The Brothers Brick.
http://www.brothers-brick.com/2013/04/08/lone-ranger-7918-stagecoach-escape-review/